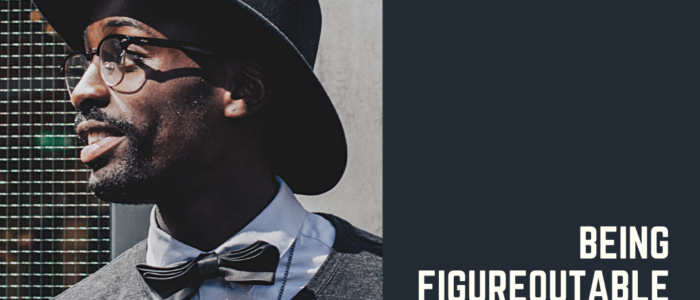 This is another job search trend where I continue to dive into one trend and not just a listicle of trends. Networking is hard for so many, but if it were easy, more people would do it. We'll see how this goes, and I'll try digging deeper than three lines and a period.
I changed the way I write my profile while noticing my own LinkedIn habits. I want others to know who I am and to check me out before I want to know about them. It's a large investment of time and curiosity people don't want to waste. I think recruiters and employers want their time to count, and they process profiles even more judiciously. That's what they'll do but in secret.
Whom I connect with is important, and although my philosophy differs from so many other networkers, I, too, want my connections to offer quality. It's not possible with all on my list, but it is possible with whom I want my content to complement.  I want every job seeker to create content from when they write a note to request a connection to produce their own regularly. I know many career professionals will not accept a connection without a note. My thought is, ultimately, how will they learn if I don't teach them?
The one networking habit most users on LinkedIn will want to know is who you are and your proposed value. Why should they have to go to your profile to understand? When they put their cursor over your name, the intrigue is there, and they want to know more. By not providing it, you are stunting your LinkedIn possibilities and potential opportunities.
The O'Jays song, "Give the People What They Want," comes to mind.
I could preach all day about filling out the profile completely, but my networking strategy has everything to do with the first impression. There are a few ways to do it before or even without looking at your profile.
Quality comments in two sentences on my connection posts.
Thoughtful comments can be long or short, but I keep them short most of the time on regular posts. It is possible to be thoughtful, compelling, and serve in two or three sentences most of the time. People seem to engage brevity, especially when most users are commenting long-form, and sometimes, longer comments can be useless.
Below is what I do and what has worked for me. You don't have to do what I do, but I found them sound strategies for me. You find your sweet spot and keep showing up the way you want and tweak along the way.
Compel a peek at your profile.
Responding to comments on my posts.
Brevity is important here, but I am grateful someone takes the time to post, and I want it to come across that way. Many in my tribe are so thoughtful when they post.
I have a wonderful "tribe" on LinkedIn who provide so much value in their posts to help job seekers. Their thoughtful comments provide inspiration and positive provocative insight sometimes bringing me back to writing an update to what I've written. There were also times my mind was changed just by a short sentence or two. It helps when there are more than a few who want to be a resource, and also help you to be a better resource.
Everyone should have a "tribe" of professionals who vary in thought, but want to provide value for their network and perhaps, the world on LinkedIn.
Kind and useful LinkedIn comments on 2nd and 3rd connection posts.
Since I usually don't know the person, I'm commenting to invites a connection. Even here, I'm intentionally brief mostly, and it often ends up in a connection request with a note.  My goal is to offer more value to everyone, but a genuine first impression provides a pathway to an interactive relationship.
Most of the time, respond to those who wrote a note.
I use a short one or two-sentence response to let them know I am not using the auto-respond messages. It's a small way to show you're thoughtful and personable. Mention how you found them whether they were referred, you saw them on your "People viewed also," or your homepage.
I like it when someone says, "Thank you for connecting." If you get a  lot of requests, it's difficult to respond to everyone. But, if someone writes a thoughtful and meaningful note to connect, it's worth the time to respond in some way.
Not everyone who writes a note is deserves connection or access.
I do say "no" to those who emphasize selling in their headlines (especially those who help entrepreneurs get to seven figures in the podcast) or anything similar. Furthermore, I delete connection requests with notices that say they want to know more about what I do. Arrgh!  I couldn't be clearer in my messaging and LinkedIn profile. Must we do this dance? No.
I also ignore those who see a clearly written headline and complete profile sending a connection notice that says, "I want to know more about you and your business. Here's my calendar link to set up a virtual coffee." No.
What gets a "yes" is, "I am intrigued by the article you wrote, the podcast interview, the comment you made on this thread. This inform my thoughts about XXXXX. Could I talk to you more about it?"
Thoughtful posts or updates
When I started writing mini-articles in my posts, my engagement skyrocketed and 3x-4x connection requests. But they also enacted many Zoom call invites for tea and great conversations. I try to be personable without being personal. I also try to throw a few lyrics from songs or compelling analogies. I update with far more useful and practical tips than offering up my accomplishments.
People who are helpful win the day. If you're not sure what to post, start with the question, "How can I be helpful?" Start with liking and commenting, but graduate to posting your thoughts and perspective. I know many users are afraid of being wrong or controversial. If your perspective is meaningful, then don't post it as authoritative. Post it as a first-hand witness to things you repeatedly see.
Linkedin live streams
I do two or more a week with experts I really respect (
Jack Kelly
and
Damian Birkel
). These conversations spark other offline conversations or provide the basis for additional networking with viewers.
I know LinkedIn users may take these opportunities for granted, but I found these strategies effective. Networking is naturally hard for me, but it energizes my long-term business efforts. If your net is truly working, you'll find these small changes to your strategy will stimulate and attract quality connections on LinkedIn.
I am the "The Voice of Job Seekers!" I offer compassionate career and job search advice as I hack and re-imagine the job search process. You need to be "the prescription to an employer's job description." You must be solution-oriented and work in positions in companies where you are the remedy. Your job search must be a lifestyle, and your career must be in front of you constantly. You can no longer shed your aspirations at the change seasons. There are strengths you have that need constant use and development. Be sure you sign up to download my E-Book, "421 Modern Job Search Tips 2021!" You can find my career advice and work in media outlets such as Forbes, Inc., Fast Company, Harvard Business Review, Glassdoor, and many other outlets.