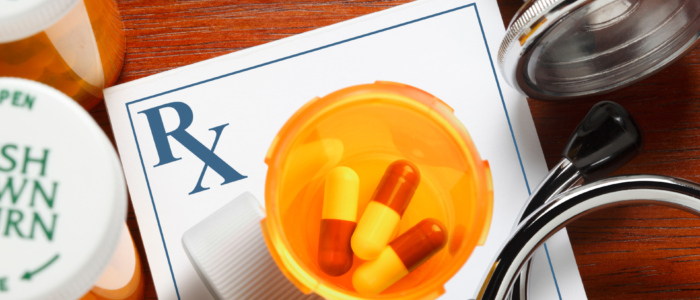 My son is a nurse. He often asks me about my health. When he was in nursing school, he asked me about my medication, diet changes, and food. When I mentioned that I loved a specific fruit, he reacted in a way that I didn't expect, "If you're eating X and taking Y (meds), you should know X binds with Y and won't be effective."
I looked up the study he referred me to and asked other nursing friends, and he was right.
When I say, "You should be the prescription to the employer's job description," there is thus a layer to consider.
That layer is critical thinking.
When pharmacists fulfill drug prescriptions, it is one of the crucial duties of a pharmacist. Another critical responsibility of a pharmacist is to identify potential drug interactions.
A popular definition on most websites is, "A drug interaction is a change or a reaction in the effect of a drug when it is taken with another drug, food, beverage, supplement, or medical condition."
My short stint as a personal trainer over a decade ago gave me a warning from mentors and other trainers when recommending supplements. Even specific types of food can interact or bind themselves to drugs or supplements to nullify or limit their effectiveness. I vigorously set out to learn the difference between improvement from placebo, double-blind controlled, human randomized controlled trials, etc. But I digress.
Your takeaway is how you can offer solutions to interviewers, showing your awareness of the effectiveness of the suggested solution. While you may know the right things to do or say, can you explain what would potentially obstruct your solutions? Under what conditions would they work? What conditions could keep your suggestions from working? Are there any potential negative interactions to your strategies?
Offering solutions in a prescriptive manner sounds more casual than it really is. It is a thoughtful approach, knowing what to leave in, what to leave out, and the pros and cons. Demonstrating how you continuously seek out mastery of your craft reveals the strengths and weaknesses of how you get the job done.
While we want to brag about what we can do, are we as critical when and why our strategies and thoughts? Is it a struggle? Are there times when they don't work?
As you become the prescription to the employer's job description, you will realize that it is more than just reading and familiarizing yourself with the material on the Web.
Knowing the difference between what the material says and what works with human interaction is key. Many times, the experience, trials and errors, and missteps inform better than the material we read.
Understand you are not only prescribing yourself as the solution, but with clarity, you're a work in progress. Your knowledge, experience, and expertise is still a work in progress.
I am the "The Voice of Job Seekers!" I offer compassionate career and job search advice as I hack and re-imagine the job search process. You need to be "the prescription to an employer's job description." You must be solution-oriented and work in positions in companies where you are the remedy. Your job search must be a lifestyle, and your career must be in front of you constantly. You can no longer shed your aspirations at the change seasons. There are strengths you have that need constant use and development. Be sure you sign up to download my E-Book, "421 Modern Job Search Tips 2021!" You can find my career advice and work in media outlets such as Forbes, Inc., Fast Company, Harvard Business Review, Glassdoor, and many other outlets.