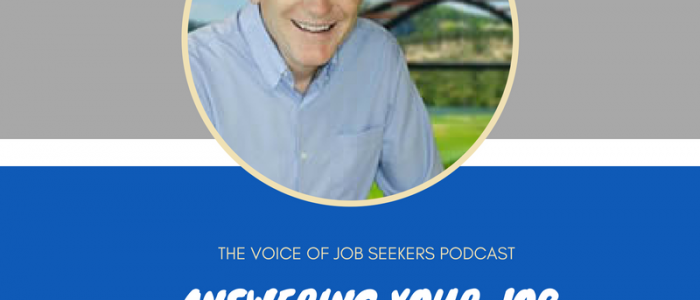 Podcast: Play in new window | Download | Embed
Subscribe: Apple Podcasts | RSS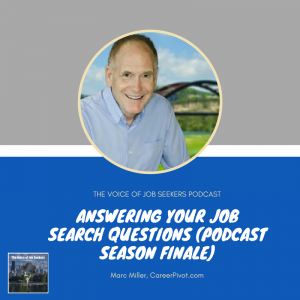 About today's special show! 
For this last episode of the season, I am replaying my appearance on the "
Repurpose Your Career
" podcast. Here are the questions we're answering:
1. I am a 61-year-old floor installer. I have been doing this since I was a young man. I have worked in other parts of the industry like sales and distribution but I like to work by myself. I no longer install carpeting because of the weight.
I do not know much longer I can continue to do this. I am incredibly good at finding the best methods to install the ever-changing product offerings that the vinyl and wood flooring industry come up with every year.
What can I do? I cannot physically keep this up.
2. After years of corporate training, I took time off to raise my daughter. She is graduating from high school in two weeks and I am ready to get back into training.
A few of my challenges:
I haven't used much of the new technologies since 2008
I haven't spoken in from an audience since 2009
I haven't worked since 2009
Not sure where to begin.
Thanks for your help in advice.
Name redacted.
3. I am 65 years old and I have been an IT consultant/Interim CIO for the last 25 years.
I want to finish my career as a full-time employee as a CIO at a small to medium size business. I am completely unable to convince people that I am worth the risk. I have worked in so many industries that everyone says I do not have the necessary industry experience and I get passed over.
What should I do?
You are more than welcome to join the discussion. Here are three ways you can:
– Call and leave a voicemail at 708-365-9822, or text your comments to the same number
– Go to TheVoiceofJobSeekers.com, press the "Send Voicemail" button on the right side of your screen and leave a message
– Send email feedback to mark@thevoiceofjobseekers.com
Season Finale
Thanks so much for listening to the award-winning "The Voice of Job Seekers" podcast! I'm Mark, your host, and I'm always Hacking and reimagining an easier job search process for you! I bring you relevant and relatable voices to help me clear the path for you to discover successful ways to find the job you're meant to have.
This is the last show of the season, and of course, another year of modern job search tips and techniques was explored and many of you have implemented successfully.
Listen, just because the podcast will be on hiatus until September 11, doesn't mean content will stop coming your way on TheVoiceofJobseekers.com! Articles, guides, and even video will be coming your way. Let me give you an idea what will be coming for the new season starting Sept 11.
More panel shows
An updated job search guide for 2019
I am hoping to do one or two live events
Shows where I was interviewed on another podcast or radio
Q & A episodes
There will be eight shows in the fall (possibly more) but they will be every other week except for Thanksgiving week where November will have one episode.
Today, again, the last episode for this season will be a Q & A with Marc Miller, the host of the
Repurpose Your Career
podcast. You'll note the show notes are brief because Marc had already created very detailed show notes for the episode to follow the link there to read it in its entirety.
I would love your feedback for the show, articles, videos or if you have suggestions for next year's show. Use my contact information, and I'll be happy to discuss.
In the meantime, have a great summer, and don't be shy to say hi on the social networks.
I am the "The Voice of Job Seekers!" I offer compassionate career and job search advice as I hack and re-imagine the job search process. You need to be "the prescription to an employer's job description." You must be solution-oriented and work in positions in companies where you are the remedy. Your job search must be a lifestyle, and your career must be in front of you constantly. You can no longer shed your aspirations at the change seasons. There are strengths you have that need constant use and development. Be sure you sign up to download my E-Book, "421 Modern Job Search Tips 2021!" You can find my career advice and work in media outlets such as Forbes, Inc., Fast Company, Harvard Business Review, Glassdoor, and many other outlets.