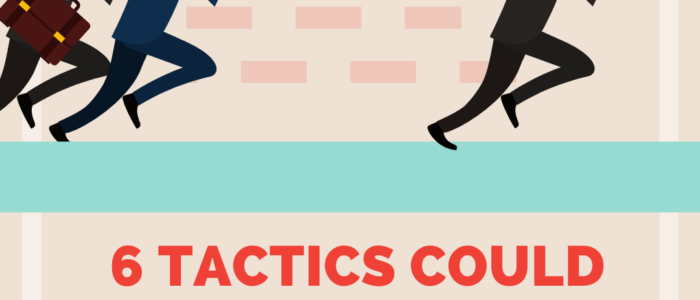 You can get hired in any economy and any time of the year if you're willing to put the work in before you need the job. It's true.
One Monster.com article suggests January-June is when most companies hire the most. However, that is excellent intel for you to strategize if you're changing jobs or careers for the new year. You'll need to stand out with other job candidates who are applying, too.
Although I've suggested successful job seekers have incorporated job search as a lifestyle, you'll also need to consider tactics that will inject momentum.
Here are six I recently shared on LinkedIn I also wanted to share here. I think you can make significant progress if you're stuck and need inspiration and strategy:
👍🏾Take 5-10 of your connections to offline conversations. The transition is a powerful experience in this pandemic.
👍🏾Find out how people are winning. When you see others getting interviews, jobs, and achieving greatness, ask how they are doing it. Imitate what works but in your way. "Experts" don't have all of the answers.
👍🏾Future-proof your job search by staying engaged even if you started a new job, invest in your professional development.
👍🏾Embrace collaboration. Your competition relies on mentors and peers to share resources, complementing knowledge, and giving advice. If you're not, how can you be a formidable opponent?
👍🏾Sweat the small stuff. Be expressive, show gratefulness, and be consistent in everything. Remember, most people don't know you well enough to give you a pass on sarcasm and slight but hurtful remarks.
👍🏾Show personality. People remember others who make them think, laugh, cry, or entertained. The way you tell stories with flair makes you memorable.
I also wanted to include a few vital value-added comments from the same thread. These career professionals recruiters and provided a real-world perspective on what it takes to get hired.
Angela Watts, an executive resume writer, and recruiter stated, "The current job market is evolving quickly and what worked yesterday may not work today. Keeping a pulse on job search success stories can inspire new ways of approaching employers that will set you apart. As a Recruiter, I'm taught to pay attention to every interaction with a candidate. How you engage with others is being analyzed at all stages and can definitely impact your selection or rejection for a role. A pattern of saying thank you, showing humility, pausing to listen and gracious responses can truly influence a hiring decision."

Tony Restell, a social media expert and CEO of Social-Hire.com, added a couple of suggestions as well,

"I would add to set yourself goals that are stepping stones to getting a job, so that each day you can feel positive about the progress you are making rather than feeling knocked back when there's a setback in your job search. So you might say you want to connect with 10 new decision-makers in your target companies, or start 5 new conversations with decision-makers, or speak to 1 person you previously worked with who may be able to refer you into someone. These things are in your control – and if done consistently will lead you towards a successful outcome. Hope that helps and good luck everyone!"
Jack Kelly, CEO of WeCruitr.com, also thought you're well-being needs to be prioritized. Searching for a job during a pandemic is like running a marathon, Tough Mudder obstacle course, and decathlon all at once." He also added the following as really practical advice to follow:
 💪You have to take care of yourself mentally, emotionally and physically.

💪Sleep well, exercise, eat healthily, avoid too much alcohol and drugs.

💪Stay away from toxic people and social media that raises your blood pressure.

🤜🏾This will provide the strength needed to go the distance.
I've included the links to each person's LinkedIn profile and website. Follow them and their advice as all of us need an extra push in our efforts to move forward during these historic times.
My name is Mark Anthony Dyson, and I am the Founder of The Voice of Job Seekers. I am a career advice writer, but more importantly, I hack and re-imagine the job search process.. I've worked with hundreds of job seekers one-on-one helping them to construct a narrative and strategy that appeals to hiring managers and recruiters. I present at colleges and organizations, and facilitated many workshops including my volunteer effort through a Job Lab. I write and create useful job search content on this blog and write career and workplace advice for blogs such as Glassdoor, Payscale, Job-Hunt.org, Prezi and more. Media Feature highlights: Forbes, Business Insider, NBC News, Glassdoor, LinkedIn's #GetHired, and NPR Freelance writer and content contributor: Glassdoor, Payscale, job-hunt.org, The Financial Diet, RippleMatch.com and more. Contact me to contribute career, job search, or workplace advice for your site at markanthonydyson@gmail.com.