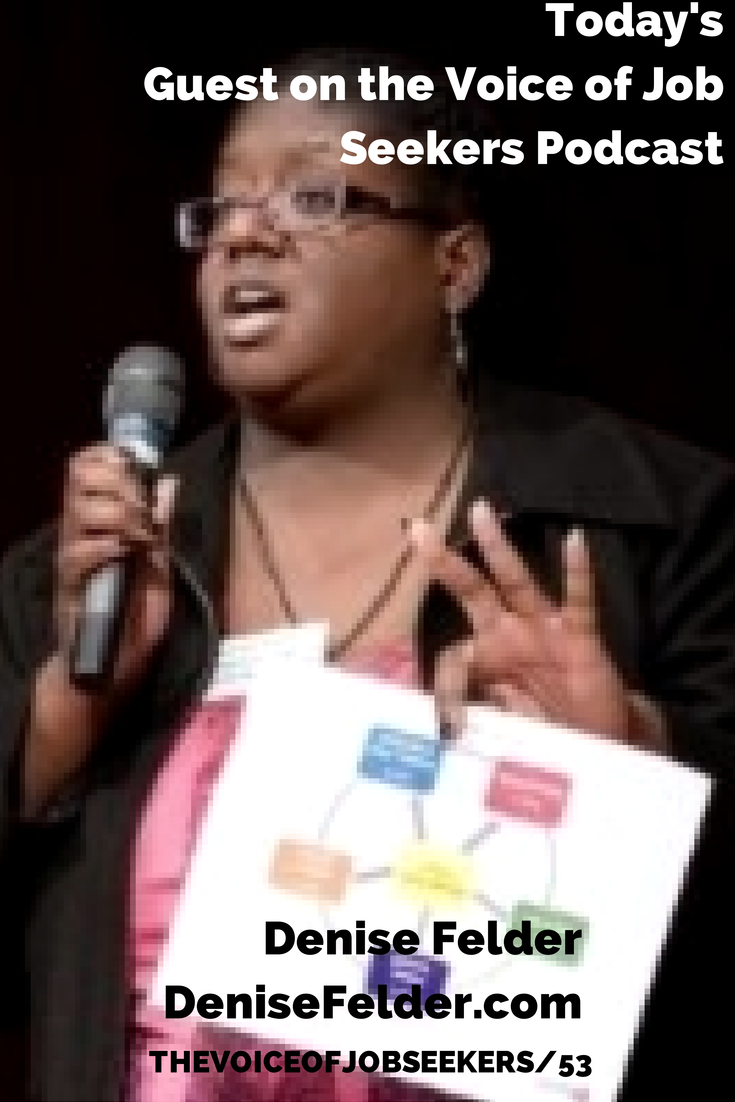 Podcast: Play in new window | Download | Embed
Subscribe: Apple Podcasts | Android | RSS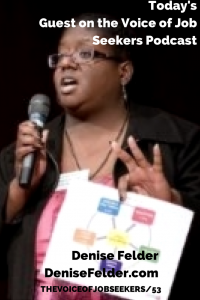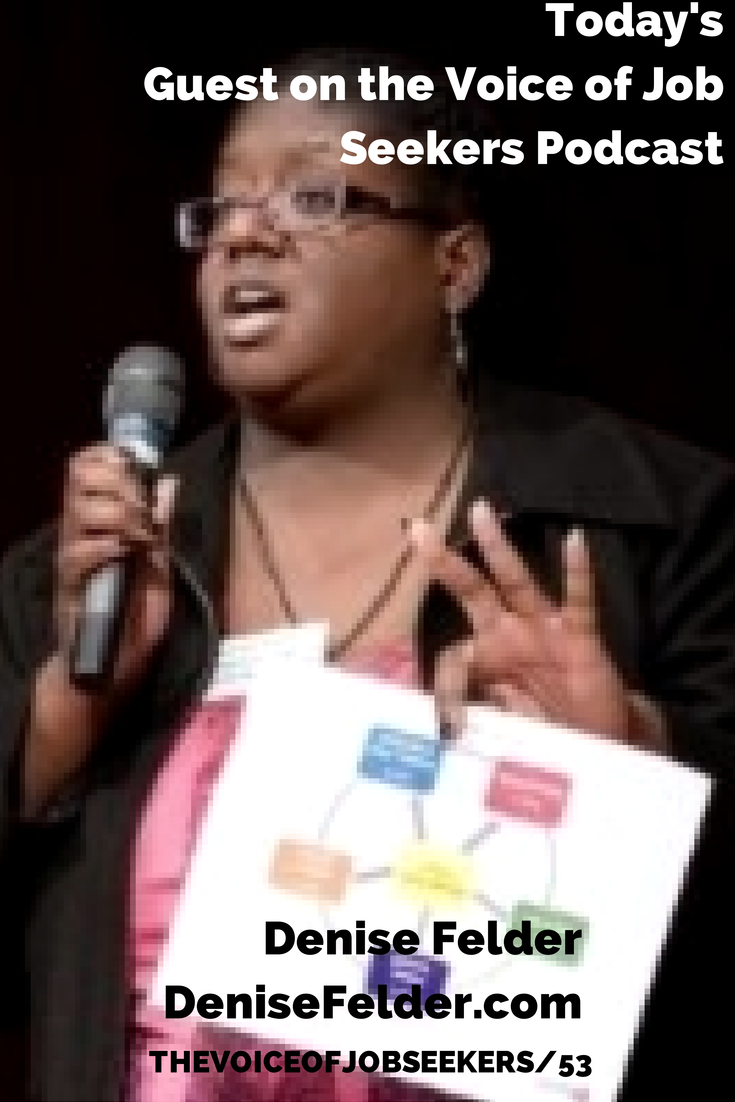 Career Centers must prepare high school, and college students to job search for life. It is a hindrance to the student if the teaching and engagement is short term or assumed.
Thanks again for listening to the podcast. I would love your feedback, the good, bad, or ugly (please be tactful).
The Blog: TheVoiceofJobSeekers.com
Call me: 708.365.9822
Email me: mark@thevoiceofjobseekers.com
Denise Felder (@DeniseMpls) is the Director of Professional Development, Career Technical Education for the State of Minnesota Colleges and Universities.  She has been a Career Advisor for 15 years working with teens and adults in nonprofit agencies and schools. She currently helps educators, administrators, and advisors who teach in high schools, colleges and universities. She still volunteers with community organizations helping low-income people to make education and employment decisions.
Highlights from our conversation:
Schools that have placement offices can be a hindrance because it is not teaching students the job finding skills, and additionally puts pressure on staff to find any job. Her goals are to teach students life long skills to go with the mentality of, "… Teaching them how to fish…"
The local economy impacts the success of the program, but the entry level jobs help a student see their specific career trajectory
Faculty can aid in the students' vision if they are familiar or working in the current field to understand career trends in hiring. If the faculty doesn't, then enlisting the help from career services
Alumni can play a huge and relevant role in mentoring students. They can provide experience to student through informational interviews
Denise talked about the "new world of work" as each student and job seeker needs to prepare to be an independent contractor. Her advice is to think long-term and your "career identity"
I am the "The Voice of Job Seekers," career consultant, job seeker advocate, career writer, and founder of this award-winning blog. I help the employed, unemployed, underemployed, and under-appreciated find jobs using job search strategies to navigate the new job market. I aim to give a safe place online to those with different needs, cultures, and ethnicities to find their voice in the job market. Thousands have read my career advice throughout the web as I write about everything from job search strategies to the mobile job search. I have published more than 400 articles on this blog and some of the largest career sites such as Recruiter.com, YouTern, and Come Recommended. I've been quoted in major online publications such as Monster, TIME/Money, Fortune, Business Insider and MSN. FlexJobs, JobMonkey, Aerotek, Career Pivot, and CareerSherpa listed my podcast as one of the top podcasts to help your job search. Love for you to sign up for the weekly newsletter. I share the latest articles I've written, new podcast episodes, and answer any questions you may have. The new job search is scary and if you need help, I am here for it!