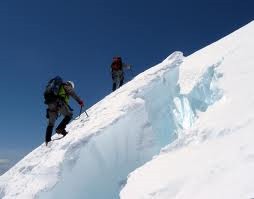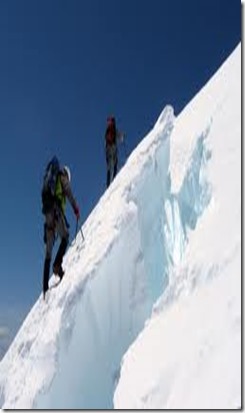 What are you learning that would add  to your career value TODAY? Other than scouring the earth for open positions and contact, adding VALUE is a priority, especially if you've been unemployed and unappreciated for some time.

Most of us really cannot waste a day not learning, yet move forward to advance our careers. We need to add value to our careers daily. We require rest, relaxation, revitalization, and recreation. Most of us need to pursue new opportunities. Not only to pay bills, but also to find a career that showcases our talents and gifts. We need to add that "awe" yeah to our skill set and our likability factor.
My mistakes as an employee and manager in the retail and corporate world are not making efforts to leverage my strengths often. My value was lost in tasks rather than optimizing my production by using my talents. Honestly, I didn't feature it and shine a light on it. There's a difference between helping others and pleasing others. The first focuses on others; the second focuses on self.  I encourage you not to make the same mistakes.
The job hunt is still fiercely competitive, and unemployment is preying like a lion ready to eat. It is critical that job seekers add ammo to his or her career arsenal daily. Accept this challenge: Remain focused and show value in your career.
I would like to offer these five ways to incorporate it in your job search:
1) Increase Your Skill Set Quality Through Freelancing
If you learned new skills in the last few years, and the boss has no use for what you learned freelancing is a great way to cut your teeth and polish unused skills. Go over to freelance.com to show off your entrepreneurial skills and abilities.
2) Go Beyond the Job Description
If the "great recession" has taught us one lesson…create your own opportunities. Looking for projects is not just about filling time. It's an investment to creating career value. Find your potential team members even if is not a company you would work for but roles that you would partner with in the job you want. This will give you additional insight that would help you sell yourself to an employer.
3)Test skills through competition
Competition expose strengths and weaknesses in skill sets, but demonstrates how you handle pressure. Expectations are higher, and the anxiousness is intense, but you discover whom you are. It is also an opportunity to learn from competitors and new trends in your industry. You never know the quality of your work until the quality is tested.
4) Find Your Future From Failure
Failure is a framework for new learning in your life. In 2011, Denzel Washington's speech to University of Pennsylvania students, he advised them to "fail forward." We miss learning opportunities failures appear in the loss column rather than deploying new sustainable strategies that appear in the win column.
5) Long and Short Term Educational Goals
Employers are not impressed by job seekers who allow their career aspirations and resume become sedentary. Whether an unemployed, underemployed, or under-appreciated job seeker must achieve certificates, degrees, or and prove competency through skill testing.
6) Be well versed in the quantified results of your career
The "awe" yeah factor shines through is when you can  expertly speak to the measures that define your performance. Not only numbers stand aesthetically, but also stand out when speaking about it to others. It shows you are aware of your intention to thrive in any environment.
Regardless of your employment situation, just finding any job is only a short term solution. The mindset does not help you compete nor does it indicate to employers that you are a long term solution. You can remain employed as long as the job remains or your demonstrated value outlasts your last position. If you want the value you offer to have sustainable power, it has to be an "AWE" YEAH factor that shines through the clouds, darkness, and smoke.
I am the "The Voice of Job Seekers!" I offer compassionate career and job search advice as I hack and re-imagine the job search process. You need to be "the prescription to an employer's job description." You must be solution-oriented and work in positions in companies where you are the remedy. Your job search must be a lifestyle, and your career must be in front of you constantly. You can no longer shed your aspirations at the change seasons. There are strengths you have that need constant use and development. Be sure you sign up to download my E-Book, "421 Modern Job Search Tips 2021!" You can find my career advice and work in media outlets such as Forbes, Inc., Fast Company, Harvard Business Review, Glassdoor, and many other outlets.