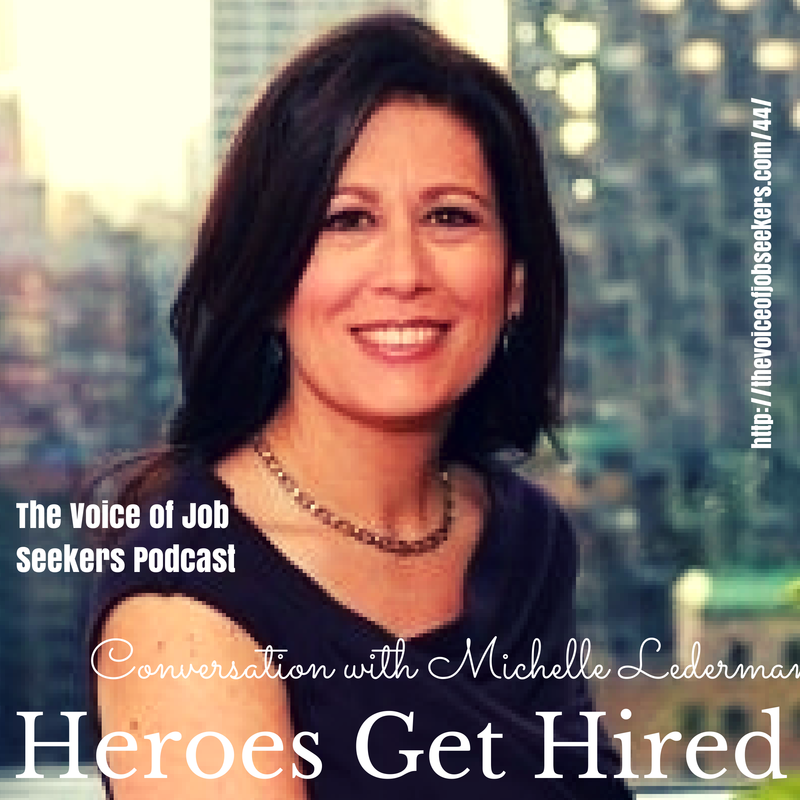 Podcast: Play in new window | Download | Embed
Subscribe: Apple Podcasts | Android | RSS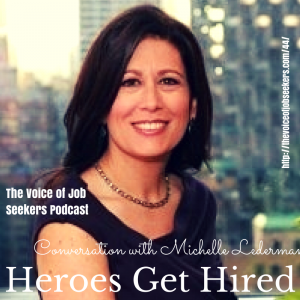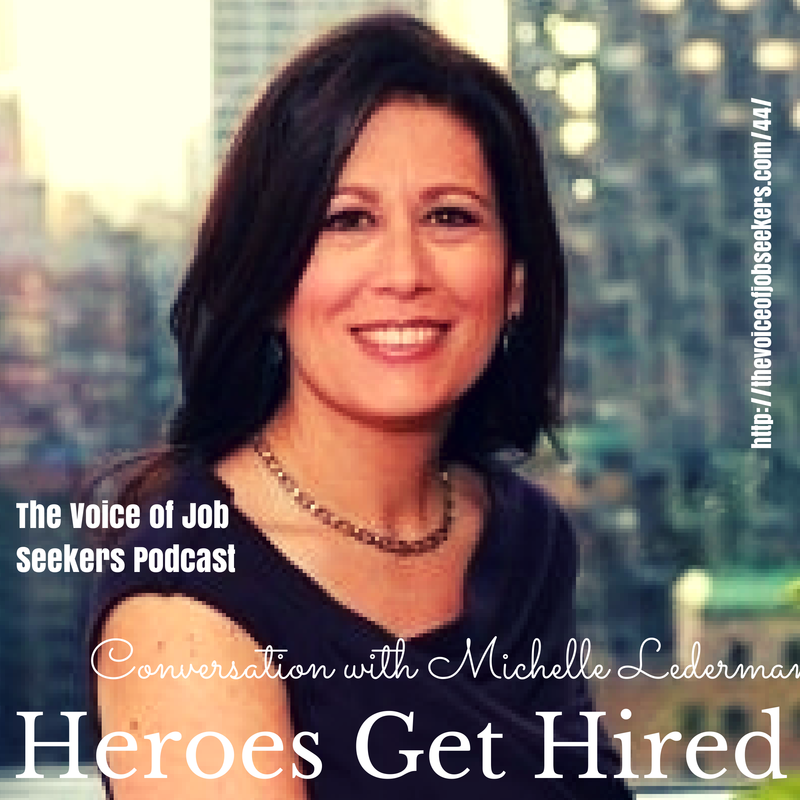 For some military personnel, it has been years since he or she had to interview for a job. That's why there is a need for our heroes to  have a resource that will help them update their job interviewing skills.
Michelle Tillis Lederman is a communication expert who authored, Heroes Get  Hired: How to Use Your Military Experience to Master the Interview, FREE to military personnel and their families at HeroesGetHired.com.This  project was sponsored by Citi and published by NBC Publishing. I accidently said during the intro that it was NBC Universal (please forgive me!) It is a detailed and practical read that can be applied immediately to his or her job search strategy.
Many veterans are challenged with how to translate his or her unique military experience to civilian careers. Michelle not only walks through many of the challenges veterans face, but also how to communicate value. From everything from simplifying titles and military acronyms to handshakes and eye-contact this book articulates ways that each vet can demonstrate a compelling unique selling proposition to a potential employer. Michelle can be reached either through her website michelletillislederman.com or her Facebook page.
In a related note, I attempted to record a video call that ended up an audio call. You may hear several references to seeing rather than just hearing. I accidentally referred to Michelle as a "What you see on the screen…" rather than a "Who." I was so excited about the visual we had, I lost my mind for a second.
Please enjoy our conversation.
I am the "The Voice of Job Seekers," career consultant, job seeker advocate, career writer, and founder of this award-winning blog. I help the employed, unemployed, underemployed, and under-appreciated find jobs using job search strategies to navigate the new job market. I aim to give a safe place online to those with different needs, cultures, and ethnicities to find their voice in the job market. Thousands have read my career advice throughout the web as I write about everything from job search strategies to the mobile job search. I have published more than 400 articles on this blog and some of the largest career sites such as Recruiter.com, YouTern, and Come Recommended. I've been quoted in major online publications such as Monster, TIME/Money, Fortune, Business Insider and MSN. FlexJobs, JobMonkey, Aerotek, Career Pivot, and CareerSherpa listed my podcast as one of the top podcasts to help your job search. Love for you to sign up for the weekly newsletter. I share the latest articles I've written, new podcast episodes, and answer any questions you may have. The new job search is scary and if you need help, I am here for it!