Podcast: Play in new window | Download | Embed
Subscribe: Apple Podcasts | RSS
TweetMyJobs was created and formed in 2009 during the worst economic downfall since the depression. Gary and Lauriana Zukowski leveraged Twitter to help job seekers get the competitive advantage quicker than the job board that were on the market.  Steve Levy is an industry leader and mentor in the career recruiting space, who stated the obvious in our conversation, "job seekers, follow-up so you won't fall behind in your job search."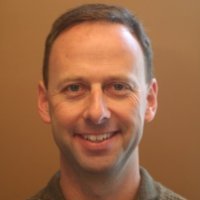 TweetMyJobs
, a division of CareerArc Group, is the leading social and mobile recruitment and job distribution network matching job seekers with employers.  Gary Zukowski (
@GaryZukowski
) is the co-founder (along with his wife, Lauriana) of TweetMyJobs launched in 2009. The Zukowskis found a way to leverage Twitter to deliver job leads to users, and create a competitive advantage to most of the current job boards. Gary has been seen on CNN, MSNBC, and Tweet My Jobs is often featured on "best of " career site lists.
Here are some of the highlights of our conversation:
The company was started in 2009, and Gary shares the story of how he and Lauriana started the company in the middle of the Great Recession
Since Twitter is considered a public domain, and more searchable than most of the other social media platforms, was easiest to build job channels to serve job seekers
We discussed how the acquisition of TweetMyJobs by the CareerArc Group brought access  to other resources such as internships.com and brilliant technology personnel  and eventually opened the door to power jobs to cities as a platform like Atlanta, Newark, and Houston.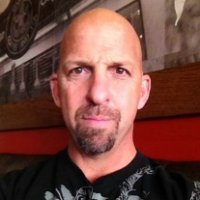 Steve Levy (
@levyrecruits
) is self-described as an "Old School"/"New Cool" Player-Coach-Strategist who recruits to retain, and mentors recruiters to think and perform better as well as employees at all levels to become Talent Scouts. I wanted to discuss follow-up with Steve inspired by his article on YouTern's, The Savvy Intern Blog, "
The Best Rule EVER for Following Up: Promised Plus 1
." During our conversation, I quoted from his article as a  good model for following up with a recruiter:
""Steve, while I'm certain you're the busiest person at XYZ Company, I'm very much interested in becoming the second busiest person there – if not the first. So I'm calling now to follow-up. For me to become the second (if not the first) busiest person at XYZ, I need to hear from you. I can be reached at…"
Other highlights from our conversation:
Steve says that it is not good business if you do not follow-up shortly after an interview with the recruiter
We also discuss that the lack of follow-up says something about the job seeker's confidence
Picking the phone and not waiting is as much a part of networking and the other components of the job search
I am the "The Voice of Job Seekers!" I offer compassionate career and job search advice as I hack and re-imagine the job search process. You need to be "the prescription to an employer's job description." You must be solution-oriented and work in positions in companies where you are the remedy. Your job search must be a lifestyle, and your career must be in front of you constantly. You can no longer shed your aspirations at the change seasons. There are strengths you have that need constant use and development. Be sure you sign up to download my E-Book, "421 Modern Job Search Tips 2021!" You can find my career advice and work in media outlets such as Forbes, Inc., Fast Company, Harvard Business Review, Glassdoor, and many other outlets.