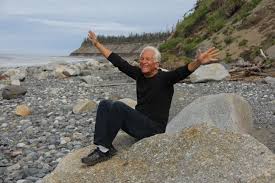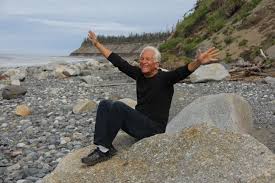 Older workers love to lead with how long they've been in an industry, a job, or the expert. And rightfully so! They fought for that position and earned the right. We fought so hard, endured scrutiny, and at times, put our reputation on the line. Right?
Older workers, let's rethink the presentation part of this by not looking, well, old!
Well, it doesn't get us back in the position. The reality has been we are not getting back in according a recent
US News and World Report article
. It's not impossible to tread in uncharted waters, but getting back to the familiar ground is not common. Again, it's not impossible.
The article states we can do this one thing:
" A job that captures your imagination."
I recently wrote an article about
ways you can stand out online
. If fact, I've written several articles on how older workers should and should not stand out. You just need to remember you're not competing with other older workers:
Hate it! You're competing with yourself.
Getting out there is a challenge, and because it's a consideration, you are winning. What's keeping you from contributing to conversations, articles, and other conversations where your input is valuable?  How about bringing some of that bravado  (20+ years) to the party? Just don't mention your years of experience as the authority magnet.
Love it!
People are talking to you and telling you they love your story and it resonates with them. They even followed your advice and has more questions. The best part is your expertise is deepening.
Hate it!
Networking is your gateway to get in front of the right person(s). Just as you had to find people in the Yellow Pages, you'll need to use online tools to find HR managers, hiring managers, and referrers. Last winter's podcast with HR Executive Sarah Morgan, she reinforced how connecting with HR people online has the potential to lead you beyond submitting a resume.
Love it!
People are looking out for you now. You are building possibilities not only for now but also for future endeavors. Your "ask" is even deepening through these newfound relationships. You can even start asking people to follow up on your resume and even give you several other people to talk to within the company.
Hate it!
Focusing on the value of your work ONLY. If you're always running your best race, does it matter what others are doing? When I see people doing well, and I feel a bit envious, I send the person a congratulatory note! But it's a humbling process when you're unsure of the impact of your work.
Love it! Your career results aren't measurable ONLY through data. It helps to hear from others how your work impacts theirs. Asking for testimonies, recommendations, and referrals are ways to show you're committed to offering value. All you need is one person who introduces you to the right person, but it's a needle in a haystack.
It's not easy doing stuff you don't like. That's what we teach the kids, right? It's time to follow our advice. Now, about those 20+ years of experience – resist. It's true but it's not a rite of passage.
I am the "The Voice of Job Seekers," career consultant, job seeker advocate, career writer, and founder of this award-winning blog. I help the employed, unemployed, underemployed, and under-appreciated find jobs using job search strategies to navigate the new job market. I aim to give a safe place online to those with different needs, cultures, and ethnicities to find their voice in the job market. Thousands have read my career advice throughout the web as I write about everything from job search strategies to the mobile job search. I have published more than 400 articles on this blog and some of the largest career sites such as Recruiter.com, YouTern, and Come Recommended. I've been quoted in major online publications such as Monster, TIME/Money, Fortune, Business Insider and MSN. FlexJobs, JobMonkey, Aerotek, Career Pivot, and CareerSherpa listed my podcast as one of the top podcasts to help your job search. Love for you to sign up for the weekly newsletter. I share the latest articles I've written, new podcast episodes, and answer any questions you may have. The new job search is scary and if you need help, I am here for it!