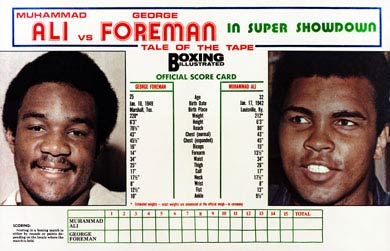 Podcast: Play in new window | Download | Embed
Subscribe: Apple Podcasts | Android | RSS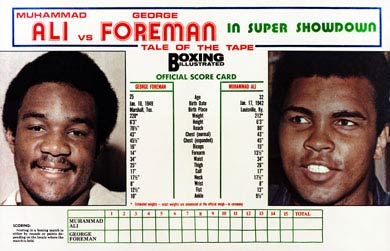 I share what I see that your career competitors are doing to land jobs, get interviews, or obtain meaningful temporary or contract work and you're not. There are so many ways that your competitors are beating you to the punch (listen to the show for an explanation of that metaphor), and knocking out (impressing) employers. All the things we say try and you won't do are being featured in this episode.
This is why your career competitors are killing the game, and you're not:
Your competitors are studying what your doing and then doing the opposite. They know what your resume looks like, they know you are late to interviews and important meetings, and they are meeting people that you should but you won't network. (Muhammad Ali and George Foreman)
Learning from their mistakes. Like you, your competitors are making mistakes and finding some frustration until they correct what they do wrong. Perhaps they are correcting the way they apply to job positions. (Foreman beats Michael Moorer, 26 years old, with one punch)
Future proofing by infusing value into their personal brand. While your focusing in on the jobs that pay more, or what you think you deserve, your competition has figured how to offer value. What it means is, that they make the potential employer feel as if they won a prize because your competitor offers more than what is expected. (Great personality is hard to teach or train)
Love collaboration, being mentored, and thrive in giving. Your competition loves being the center of attention through what they give (see #3). If you are a resourceful person by offering articles on social media, or pointing other people (yes that means strangers at times) in the right direction, or direct contacts of leads for jobs you can't accept.
They follow-through and follow-up. The small details of your job search that you take for granted such as call backs, thank you notes (mentors, contacts, interviewers, and baby sitters), and remembering names of people. He or she is keeping their commitments, and you forget to call back.
I am the "The Voice of Job Seekers," career consultant, job seeker advocate, career writer, and founder of this award-winning blog. I help the employed, unemployed, underemployed, and under-appreciated find jobs using job search strategies to navigate the new job market. I aim to give a safe place online to those with different needs, cultures, and ethnicities to find their voice in the job market. Thousands have read my career advice throughout the web as I write about everything from job search strategies to the mobile job search. I have published more than 400 articles on this blog and some of the largest career sites such as Recruiter.com, YouTern, and Come Recommended. I've been quoted in major online publications such as Monster, TIME/Money, Fortune, Business Insider and MSN. FlexJobs, JobMonkey, Aerotek, Career Pivot, and CareerSherpa listed my podcast as one of the top podcasts to help your job search. Love for you to sign up for the weekly newsletter. I share the latest articles I've written, new podcast episodes, and answer any questions you may have. The new job search is scary and if you need help, I am here for it!