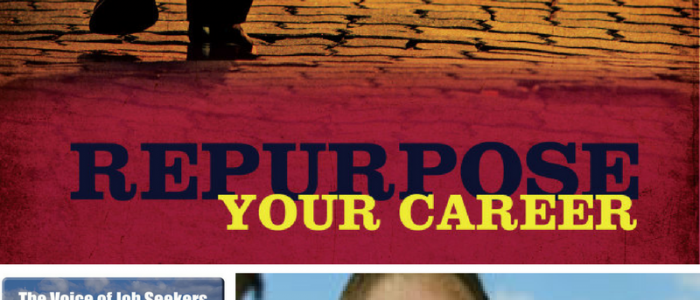 Podcast: Play in new window | Download | Embed
Subscribe: Apple Podcasts | RSS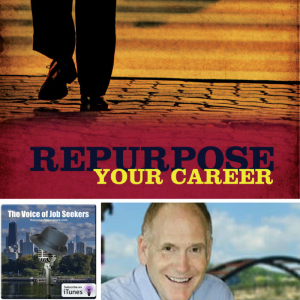 This week's episode is a republishing of an interview done by Marc Miller, host of the Repurposing Your Career podcast, and the mega huge CareerPivot.com. The basis of our discussion was the article I wrote for Career Pivot, "8 Ways Older Job Seekers Invite Age Unconscious Bias on Social Media."
As always, you can share your thoughts about the show:
– Call and leave a voicemail at 708-365-9822, or text your comments to the same number
– Go to TheVoiceofJobSeekers.com, press the "Send Voicemail" button on the right side of your screen and leave a message
– Send email feedback to mark@thevoiceofjobseekers.com
As you know, Marc was on this show several weeks ago and as always quite enjoyable. His new podcast focuses on the person who is experiencing the 2nd half of life. Since Marc has written detailed show notes for our discussion, I will just provide the link for you to check it our here.  There are a couple of highlights to note from Marc's show notes:
"Gut instinct is relied on in hiring decisions. This includes bias. If merit hiring were implemented in many more companies, the unconscious bias would be minimized. The Illinois State Attorney sent a notice to major job boards regarding ageism on their online forms. NPR ran a good article about ageism in hiring."
I also discuss how to deal with ageism. Satchel Paige pitched in the major leagues when he was near 60. George Blanda played football near 50. Don't accept the perceptions of hiring managers.
Do you need coaching or instruction?
I am here for it! Use my contact information above to inquire about individual or group coaching. You can also sign up for my weekly newsletter at the top of my page.
Don't forget–
I will not publish a podcast next week (for the week of July 4) and no shows between July 19-Sept 11. I will post articles throughout the summer at least twice a week. Love to hear from you about your challenges and how I can help.
I am the "The Voice of Job Seekers!" I offer compassionate career and job search advice as I hack and re-imagine the job search process. You need to be "the prescription to an employer's job description." You must be solution-oriented and work in positions in companies where you are the remedy. Your job search must be a lifestyle, and your career must be in front of you constantly. You can no longer shed your aspirations at the change seasons. There are strengths you have that need constant use and development. Be sure you sign up to download my E-Book, "421 Modern Job Search Tips 2021!" You can find my career advice and work in media outlets such as Forbes, Inc., Fast Company, Harvard Business Review, Glassdoor, and many other outlets.