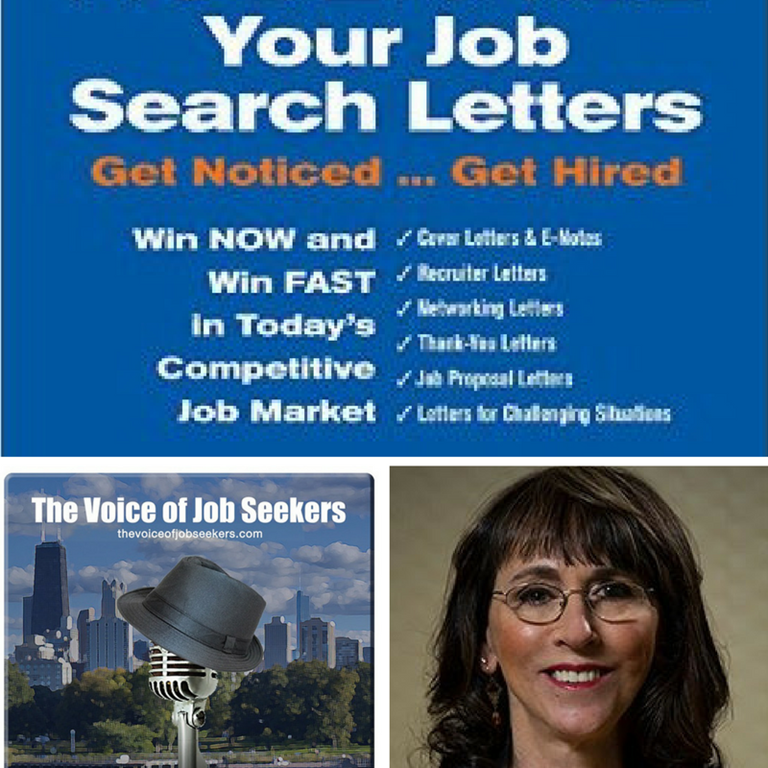 Podcast: Play in new window | Download | Embed
Subscribe: Apple Podcasts | Android | RSS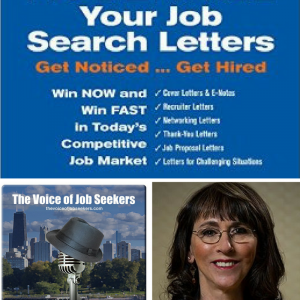 Modernize Your Job Search Letters, Get Noticed…Get Hired is a compilation of sample job search documents. I have a copy of my own and knew this was a must-have resource.  Wendy Enelow (my guest this week), and co-founder Louis Kursmark published this book with 60 other presenters.  Letter samples in the book such as Cover letters and e-notes, recruiter letters, networking letters, thank-you letters inspire creativity and sound strategy to reach employers and recruiters.
How important are these documents to your career?
Let's talk about it. I would love your feedback in one of three ways:
Call and leave a voicemail at 708-365-9822, or text your comments to the same number
Go to TheVoiceofJobSeekers.com, press the "Send Voicemail" button on the right side of your screen and leave a message
Send email feedback to mark@thevoiceofjobseekers.com
Wendy Enelow is the founder and Co-President of Emerald Career Publishing, and also one of few Master Resume Writers in the world. Her company publishes resources for job seekers and help career professionals who advise them.
Here are a few of the highlights of our discussion:
The usefulness of the book and the importance of the sample documents
Wendy advises to send highly customized letters and use the book as a guide
The relevance of cover letters and should be distinct from e-notes
Letters are essential to selling yourself and use it to market yourself
Wendy recommends e-notes rather than traditional letters because of its intended brevity and to the point highlights
Need help with your career goals, directions, or efforts? Do you need coaching or instruction? I am here for it! If you're in Chicago, you might be interested in an upcoming event on February 12. If you want to join me, send me a note at mark@thevoiceofjobseekers.com or call 708-365-9822 for more information.
I am the "The Voice of Job Seekers," career consultant, job seeker advocate, career writer, and founder of this award-winning blog. I help the employed, unemployed, underemployed, and under-appreciated find jobs using job search strategies to navigate the new job market. I aim to give a safe place online to those with different needs, cultures, and ethnicities to find their voice in the job market. Thousands have read my career advice throughout the web as I write about everything from job search strategies to the mobile job search. I have published more than 400 articles on this blog and some of the largest career sites such as Recruiter.com, YouTern, and Come Recommended. I've been quoted in major online publications such as Monster, TIME/Money, Fortune, Business Insider and MSN. FlexJobs, JobMonkey, Aerotek, Career Pivot, and CareerSherpa listed my podcast as one of the top podcasts to help your job search. Love for you to sign up for the weekly newsletter. I share the latest articles I've written, new podcast episodes, and answer any questions you may have. The new job search is scary and if you need help, I am here for it!