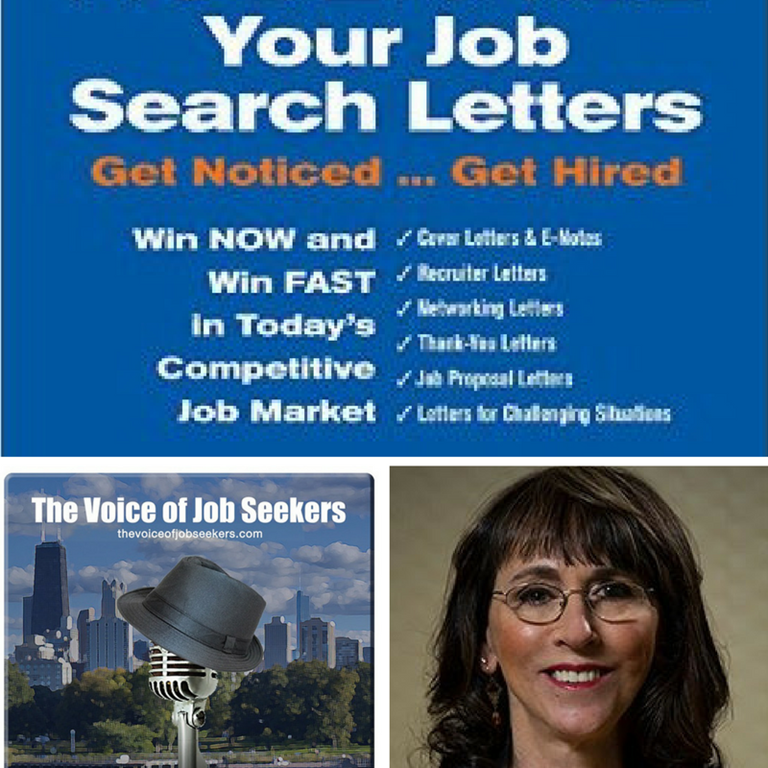 Podcast: Play in new window | Download | Embed
Subscribe: Apple Podcasts | RSS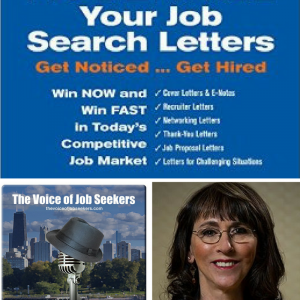 Modernize Your Job Search Letters, Get Noticed…Get Hired is a compilation of sample job search documents. I have a copy of my own and knew this was a must-have resource.  Wendy Enelow (my guest this week), and co-founder Louis Kursmark published this book with 60 other presenters.  Letter samples in the book such as Cover letters and e-notes, recruiter letters, networking letters, thank-you letters inspire creativity and sound strategy to reach employers and recruiters.
How important are these documents to your career?
Let's talk about it. I would love your feedback in one of three ways:
Call and leave a voicemail at 708-365-9822, or text your comments to the same number
Go to TheVoiceofJobSeekers.com, press the "Send Voicemail" button on the right side of your screen and leave a message
Send email feedback to

[email protected]
Wendy Enelow is the founder and Co-President of Emerald Career Publishing, and also one of few Master Resume Writers in the world. Her company publishes resources for job seekers and help career professionals who advise them.
Here are a few of the highlights of our discussion:
The usefulness of the book and the importance of the sample documents
Wendy advises to send highly customized letters and use the book as a guide
The relevance of cover letters and should be distinct from e-notes
Letters are essential to selling yourself and use it to market yourself
Wendy recommends e-notes rather than traditional letters because of its intended brevity and to the point highlights
Need help with your career goals, directions, or efforts? Do you need coaching or instruction? I am here for it! If you're in Chicago, you might be interested in an upcoming event on February 12. If you want to join me, send me a note at [email protected] or call 708-365-9822 for more information.
I am the "The Voice of Job Seekers!" I offer compassionate career and job search advice as I hack and re-imagine the job search process. You need to be "the prescription to an employer's job description." You must be solution-oriented and work in positions in companies where you are the remedy. Your job search must be a lifestyle, and your career must be in front of you constantly. You can no longer shed your aspirations at the change seasons. There are strengths you have that need constant use and development. Be sure you sign up to download my E-Book, "421 Modern Job Search Tips 2021!" You can find my career advice and work in media outlets such as Forbes, Inc., Fast Company, Harvard Business Review, Glassdoor, and many other outlets.