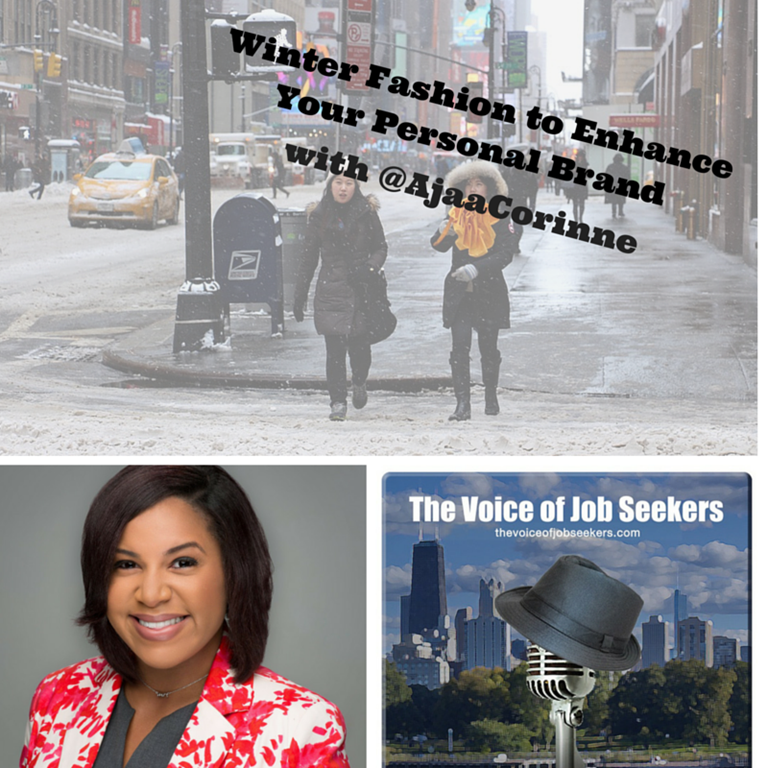 Podcast: Play in new window | Download | Embed
Subscribe: Apple Podcasts | RSS
Your first impression could result in your only chance to further your career. Aaja Corinne (@aajacorinne) and I discuss not only how you can impress in the winter, but also how your actions may impact your career. Your fashion faux pas could impede your personal branding efforts if you're reckless.
What are a few of the goals you're trying to achieve in your career. Can we talk? Here's how you can participate in the discussion:
Call and leave a voicemail or text me at 708-365-9822
Go to TheVoiceofJobSeekers.com, press the "Send Voicemail" button on the right side of your screen and leave a message
Send email feedback to mark@thevoiceofjobseekers.com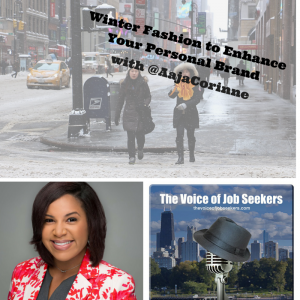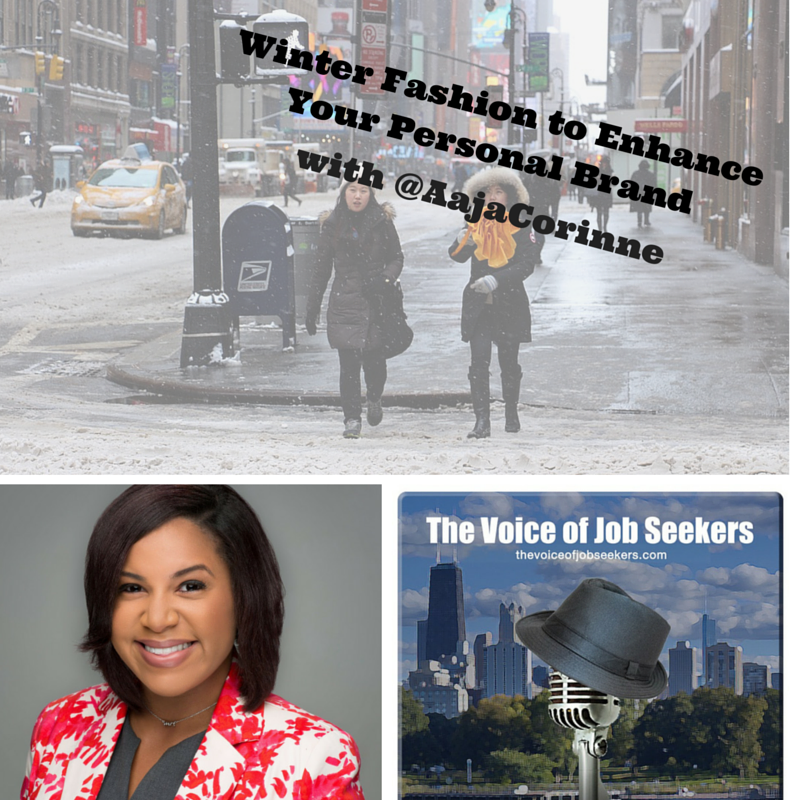 Let me re-introduce Aaja Corinne. Aaja has appeared in JET magazine, N'DIGO,  WVON 1390, and is a new contributor to Ebony Magazine as well as consulting with a few well-known clients such as Babyface. You can find her site at AajaCorinneTheBrand.com!
Wintertime is a great time to make impressive bold statements with the way he or she dresses
Winter coats are a great way to express your personality
Retailers are having coat sales now so you don't have to spend lots of money
Tailored coats with buttons and belts are good. Don't wear casual coats to interviews
Don't lay your coat anywhere. The fabric can determine how often it needs to be cleaned
Clean your coat monthly especially when the color may warrant. Lint balls are not impressive
Shoes are very noticeable especially when the shoes are affected by the weather. Men should watch tucking their pants in the boot. Pants may end up wrinkled
How you handle clothes has a positive or negative impact. Your personal branding is impacted by everything you do. Your image needs to be aligned with your online presence and communication style
Nothing is more of a turn-off to a connection if your online and off-line are negatively contrasted. The impression is powerful when both are consistent, positive and exceeds the other person's expectation. This could impact your personal branding for the future.
We are branded by association and a negative appearance could defer your chances of furthering your career
New job seekers/entrepreneurs become easily flattered by the newness of being impressive they take on all opportunities instead of filtering to consider the best opportunities. Aaja says, "…every opportunity is not a good opportunity."
Need help with your career goals, directions, or efforts? Do you need coaching or instruction? I am here for it!Also, join our Linkedin community! You'll enjoy some of the insights shared by community members and other career pros!
I would still like to help self-published career professionals promote their books. If you're interested, find more info here.
I am the "The Voice of Job Seekers!" I offer compassionate career and job search advice as I hack and re-imagine the job search process. You need to be "the prescription to an employer's job description." You must be solution-oriented and work in positions in companies where you are the remedy. Your job search must be a lifestyle, and your career must be in front of you constantly. You can no longer shed your aspirations at the change seasons. There are strengths you have that need constant use and development. Be sure you sign up to download my E-Book, "421 Modern Job Search Tips 2021!" You can find my career advice and work in media outlets such as Forbes, Inc., Fast Company, Harvard Business Review, Glassdoor, and many other outlets.