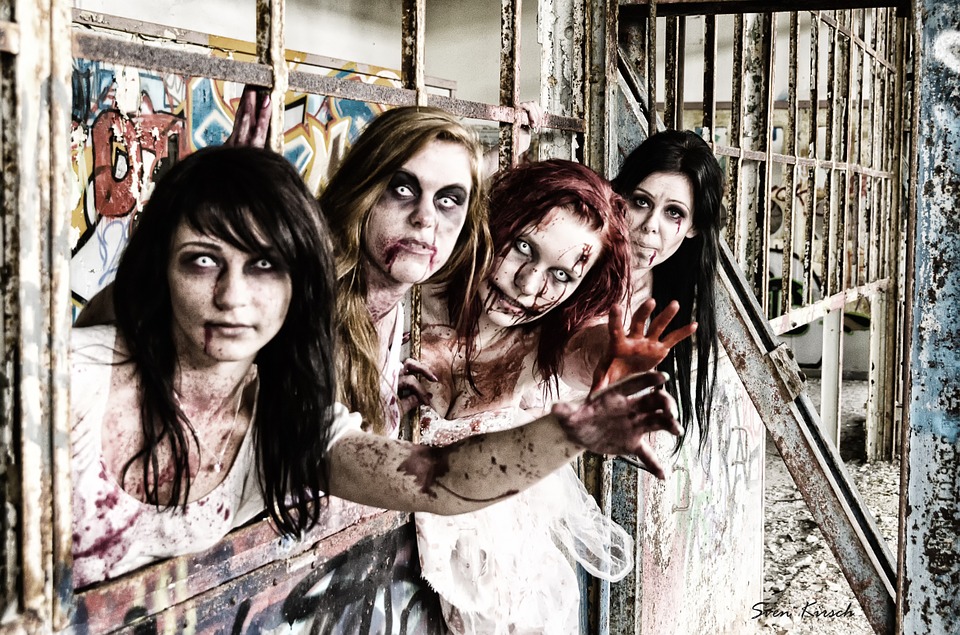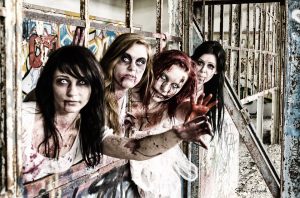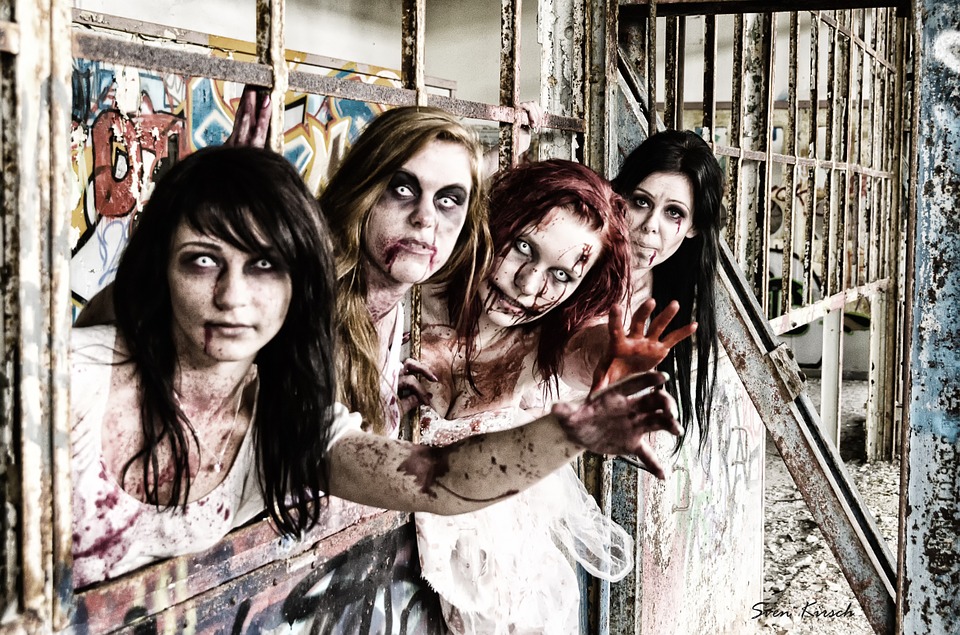 This article was originally published on Come Recommended!
It is possible your job search is hijacked by zombies. Now I am not a fan of The Walking Dead, nor do I love the scary movie genre. But in my management career, I have seen candidates who win more face time with an employer become the Walking Dead in so many ways. As little television as I watch, when I am waiting to get my car worked on or at the dentist, there is always some movie featuring zombies. The scenes are usually similar in nature — people run from zombies, the zombies somehow catch up to their prey, and one of the five to ten people running away becomes a victim, and then they become zombies. Rinse and repeat.
I still have an affection for "Thriller," so maybe my expectations are slightly outdated. But pretty much, the genre is the same to me. Someone reading this at this very moment is vigorously disagreeing. That's OK with me, but you know where this discussion is going.
After time, job seekers land an interview or a meeting with someone influential in their screening, and they blow it. They become zombies to the company. And the company wants to run from or shut down the zombie. Unlike the characters in movies, they succeed at a pretty high rate.
Here's how job candidates become zombies to employers:
1. They have one objective
The zombie job candidate doesn't understand the competition for work is fierce. And they have an objective listed on their resume. They can only communicate one reason why they want the job. We could talk about why it's unnecessary to have an objective on your resume, but that's another post entirely.
Don't be a zombie: If this is you, stop wondering why you rarely make it past the first round of interviews. You must show more than one reason you fit with the organization, but the reasons have to be your own. Most hiring managers like unique and personable individuals who connect with them. You don't have to have all of the answers, but you should have some of the solutions. Otherwise, you're a zombie because you're like everyone else.
2. They act mindlessly
The zombie job candidate may dig into a few interview questions to answer, but often gives a generic answer fitting any company. Someone encouraged them to copy and paste a job description onto their resume, and they do it because it's easy. Do you know the name of the person you talked to today on the phone? Did you respond to them by name? If not, you either are going through the motions, or you're a zombie.
Don't be a zombie:
They woo companies based on the merits of the individual company, not as just another company. Success comes from showing their abilities to solve problems, adding value when possible, and having great conversations. You get another opportunity by demonstrating an interest in addressing issues and contributing ideas, not just putting out fires.
3. They move toward noise without thought
The zombie job candidate applies to a position they've never heard of. Their ears perk up, and their hopes are up, but they don't fit the position. They apply anyway. It rarely ends well.
Don't be a zombie: Be very discerning and inquiring about a position. Reach out to people in your network who can help you determine who to contact and whether the position is a possible match.
4. They don't answer direct questions
The zombie job candidate has problems answering direct questions. For instance, they aren't prepared to respond to questions during the first interview inquiring about their salary requirements. Although it's recommended you avoid answering the question when you can, you must be prepared to address it. No response won't be an acceptable solution.  Additionally, questions such as, "Why do you want this job?" goes unanswered directly because the candidate doesn't want to say they need the money.
Don't be a zombie: Although you don't want to give canned answers, you want your answers to be thoughtful. To appear sharp, prepare and seek insight. Look at press releases, what former employees have said on Glassdoor, or even call the toll-free number and ask questions. Preparation with some help requires focus. I can safely say you need to prepare for a job interview as much as you would perform a part for a play. Interview questions are designed to gather intel for the employer and exclude the proverbial "low-hanging fruit."
5. They lack enthusiasm
The zombie job candidate doesn't show facial expressions, speak with inflections, or even smile. These are clear outward signs a person is interested and engaged in the current conversation. But a zombie job candidate may lack eye contact, or continually misunderstand questions being asked.
Don't be a zombie: Successful candidates are also the ones initiating deep engagement and thoughtful insights. They don't try to show off (although it may be appropriate now and then), but they want to bring solutions and contributions as if they were a consultant. To them, it's a business conversation.
6. They write and speak zombie
The zombie job candidate's social media skills (as far as employers are concerned) don't translate to highly proficient writing and speaking skills. In fact, the latest Payscale skills gap study reveals employers are dissatisfied with the core communication skills of graduates.
Don't be a zombie: The amount of extracurricular activities available to hone these skills are often passed up by students. Fraternities and sororities, student government, honor societies and the like aren't for everyone. If you didn't belong to organizations where business networking and interaction are needed, then you must go elsewhere now that you have graduated. It doesn't have to be Toastmasters or a professional organization to get exposure. New platforms such as Huzza and Periscope, where you can practice speaking while streaming to the world, can be used for practice and to promote your personal brand.
All of the human elements during any job search or job candidacy are needed. Nervousness, emotion, expression, and enjoying conversation shows you're engaged and active. Employers need to hear stories — your triumphs, and at times, your challenges that you've overcome. Zombies don't have those elements. If you're seen as just another face, then it's time to focus on being a "Thriller" and not among the "Walking Dead!"
I am the "The Voice of Job Seekers!" I offer compassionate career and job search advice as I hack and re-imagine the job search process. You need to be "the prescription to an employer's job description." You must be solution-oriented and work in positions in companies where you are the remedy. Your job search must be a lifestyle, and your career must be in front of you constantly. You can no longer shed your aspirations at the change seasons. There are strengths you have that need constant use and development. Be sure you sign up to download my E-Book, "421 Modern Job Search Tips 2021!" You can find my career advice and work in media outlets such as Forbes, Inc., Fast Company, Harvard Business Review, Glassdoor, and many other outlets.