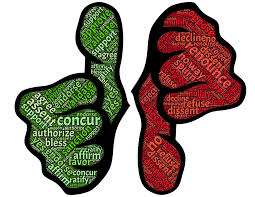 Podcast: Play in new window | Download | Embed
Subscribe: Apple Podcasts | RSS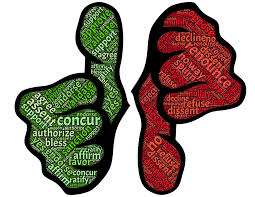 When I lived in Tampa, I watched the Buccaneers 
go 0-14 in a season
. It was brutal, but by no means was it as brutal as being rejected for a position after making it through several rounds of interviews.
Sure, some of us can disengage our personal feelings from the process. Some of us handle rejection pretty well.
But many of us don't. After a job search — especially a long one; especially when you've made it far in the interview process — any bit of rejection can feel personal and, possibly, devastating.
Applying and not hearing back. Taking an assessment and never getting the results. Interview and never receiving a call. It all feels terrible.
You can't control every aspect of the job search. Pain is part of the process. But that doesn't mean you have to be hard on yourself. You can learn how to handle rejection more gracefully.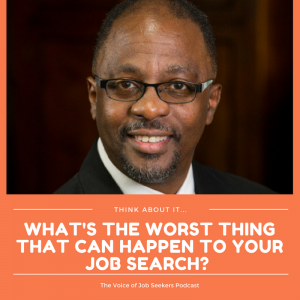 There is nothing romantic about today's interview process, but we are encouraged to act like there is. "Finding a job is like dating," people say. Hiring managers expect to see a certain amount of passion from candidates about the job, the company, the company's values. But it's unfair: The more invested you get, the more crushing rejection becomes.
There is a song, "The Worst That Could Happen" by Johnny Maestro & the Brooklyn Bridge, about a heartbroken man who fell in love with a girl who married another man. The marriage was good for her, but for him, it was devastating. I'm being honest when I say I've experienced similar emotional lacerations when I've been passed up by peers for a promotion or a job. At the time, these things truly felt to me like the worst things that could happen.
But eventually, I came to terms with it. Eventually, I did, in fact, get the promotion I wanted, the job I wanted. Not the same ones, but still.
Each of us is resilient. Each of us crafts our own life story. Employers only care about the chapter of that story in which we overcome the obstacles and achieve. That's okay: When you talk to Tampa Bay Buccaneers fans, they remember winning the Super Bowl, not the winless season.
You may have sometimes during your job search that feel like winless seasons — but you'll have your Super Bowl wins, too. As a Bucs fan watching them go 0-14, I often felt like the team would never win again. That was the wrong lesson to draw from the experience. You may feel the same about your own career when you are rejected, but trust me: You have won and will win more than you think.
I am the "The Voice of Job Seekers!" I offer compassionate career and job search advice as I hack and re-imagine the job search process. You need to be "the prescription to an employer's job description." You must be solution-oriented and work in positions in companies where you are the remedy. Your job search must be a lifestyle, and your career must be in front of you constantly. You can no longer shed your aspirations at the change seasons. There are strengths you have that need constant use and development. Be sure you sign up to download my E-Book, "421 Modern Job Search Tips 2021!" You can find my career advice and work in media outlets such as Forbes, Inc., Fast Company, Harvard Business Review, Glassdoor, and many other outlets.