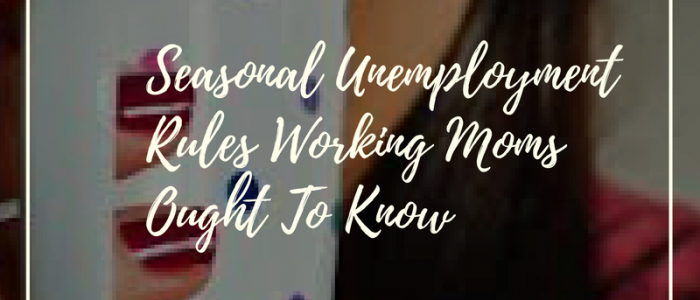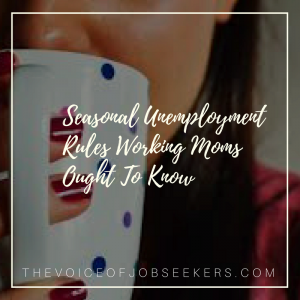 Summer is here, and it's a common to see teenagers going around searching for seasonal jobs. Working moms like me are also on the lookout for employment as taking on a short-term job enables me to make ends meet. So while my two little girls enjoy their summer vacation, I'll be working at our local water park.
During the school year, I earn money as a private tutor to middle school kids. I also teach English as a second language (ESL) at a language center. I have students who I've tutored for the past three years as well as working for the ESL center for five years.
Working Moms Must Know About Regular Earning Replacement 
My income has been consistent until my finances took a hit as the language center shut down in January. My family lives a frugal lifestyle, but we had to cut back even more. A friend suggested seeing if I qualified for unemployment. It was such a relief when I learned that I could collect my unemployment benefits after all.
I wanted to know if I'm eligible to receive unemployment benefits the months I'm off work. So far, here are the things that I've learned:
Working Moms Must Know State Laws
As reported by CNN, federal law gives states the option to offer benefits. The U.S. Department of Labor website shows the criteria for unemployment benefits.
Working Moms Must Know the Eligibility Laws
Employed teachers are not qualified to take unemployment benefits during the summer. In some states, bus drivers, janitors, crossing guards, and cafeteria workers are eligible. Working moms in entertainment such as stagehands and actors may even collect between seasons.
Working Moms Must Know About Independent Contractors – unemployment benefits
According to the U.S. Small Business Administration, Independent contractors are self-employed. Contractors are not required to provide unemployment benefits or pay unemployment taxes. Benefits, such as paid leave, medical insurance, and retirement plans are the employer's discretion.
After doing my research, I learned I could pick up seasonal unemployment benefits.  I've worked in the water park for three weeks now and was offered to stay on as a part-time employee after the summer. Though the pay is a bit lower, it's still better than having nothing to fall back on during the school season.
The extra income and unemployment benefits keep my family afloat for a few years.
Additional resources:
Unemployment Rules for Seasonal Workers
BIO:  "Jackie has worked in many different roles over the years to try and make ends meet. When she took to writing as a career some time ago, she decided to write on the topics she knew most about, including family finances, business, and current affairs. She's a mother of two small children now and in her free time looks after a menagerie of pets and volunteers for a couple of local charities"
My name is Mark Anthony Dyson, and I am the Founder of The Voice of Job Seekers. I am a career advice writer, but more importantly, I hack and re-imagine the job search process.. I've worked with hundreds of job seekers one-on-one helping them to construct a narrative and strategy that appeals to hiring managers and recruiters. I present at colleges and organizations, and facilitated many workshops including my volunteer effort through a Job Lab. I write and create useful job search content on this blog and write career and workplace advice for blogs such as Glassdoor, Payscale, Job-Hunt.org, Prezi and more. Media Feature highlights: Forbes, Business Insider, NBC News, Glassdoor, LinkedIn's #GetHired, and NPR Freelance writer and content contributor: Glassdoor, Payscale, job-hunt.org, The Financial Diet, RippleMatch.com and more. Contact me to contribute career, job search, or workplace advice for your site at markanthonydyson@gmail.com.