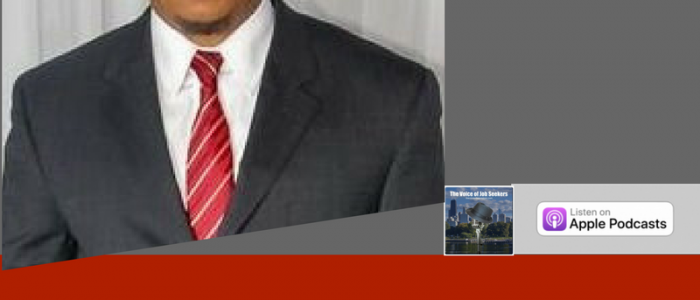 Podcast: Play in new window | Download | Embed
Subscribe: Apple Podcasts | RSS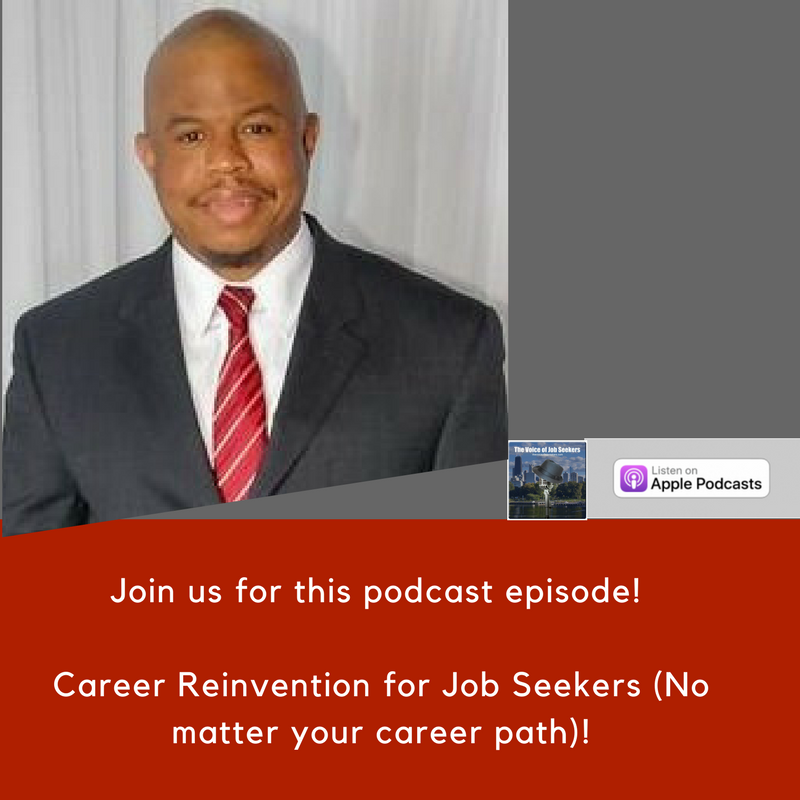 If we are looking to advance our careers, reinvention is a must. It's not what you think it is if you're thinking makeover (although sometimes it is). Your reinvention efforts must fit and deliver what the employer's need. I talk about it in more detail with Anthony Quinones.
What does reinvention mean for your career?
Here are three ways you can let us know:
Call and leave a voicemail at 708-365-9822, or text your comments to the same number
Go to TheVoiceofJobSeekers.com, press the "Send Voicemail" button on the right side of your screen and leave a message
Send email feedback to 

[email protected]
Let me share more about Anthony's background:
Anthony is the Founder and Chief Reinvention Officer at Q-Ball Media, home of the "Your Point of Q" podcast. You can 
go to his blog
 here to listen. He has published several articles on Huffington Post and has made several other media appearances.
He has published two books:
Repackaging Everything
The Brandpreneur Beginners Guide
Here are highlights of our conversation on reinvention:
People used to look at reinvention as a cool and nice thing, but now it's a necessity
New opportunities are now coming through temp work, contracts, and volunteering
Relationships are key to starting the reinvention process
62% are finding jobs through referral
More job stability from the job search process from relationships than applying online
Employers trust a new hire who was referred by a current employee than a new hire who applied online
Trust is a key benefit from an employee referral
Saves money for the company
Your references help embed trust
Six types of key relationships: Friends, family, coworkers, ex-classmates, associations, people you know of (pyko or pee-co)
Reminder:
I am here for you! Use my contact information above to inquire about individual or group coaching. You can also sign up for my weekly newsletter at the top right of my page. I try to pack as much value in my newsletter to more than 2,000 subscribers as possible.
Grab my updated "118 Job Search Tips for the Modern Job Search in 2018"  here.
I am the "The Voice of Job Seekers!" I offer compassionate career and job search advice as I hack and re-imagine the job search process. You need to be "the prescription to an employer's job description." You must be solution-oriented and work in positions in companies where you are the remedy. Your job search must be a lifestyle, and your career must be in front of you constantly. You can no longer shed your aspirations at the change seasons. There are strengths you have that need constant use and development. Be sure you sign up to download my E-Book, "421 Modern Job Search Tips 2021!" You can find my career advice and work in media outlets such as Forbes, Inc., Fast Company, Harvard Business Review, Glassdoor, and many other outlets.