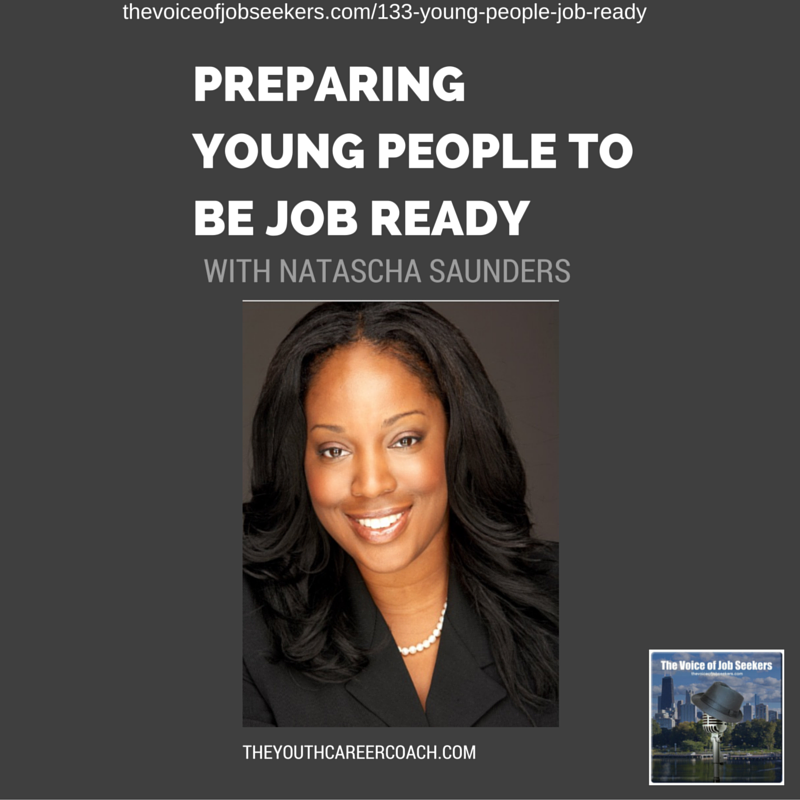 Podcast: Play in new window | Download | Embed
Subscribe: Apple Podcasts | RSS

I've wanted to do a show to prepare young people to be job-ready for a while now. It is critical that teens learn the processes and skills to get a job. Youth unemployment last year increased to more than 20 million as the talent gap becomes more defined. Natascha Saunders is a Youth Career Coach, who will help us understand how to prepare young people to be job-ready.
Let me know your thoughts about this episode. Here's how you can expand the conversation:
Call and leave a voicemail at 708-365-9822, or text your comments to the same number
Go to TheVoiceofJobSeekers.com, press the "Send Voicemail" button on the right side of your screen and leave a message
Send email feedback to mark@thevoiceofjobseekers.com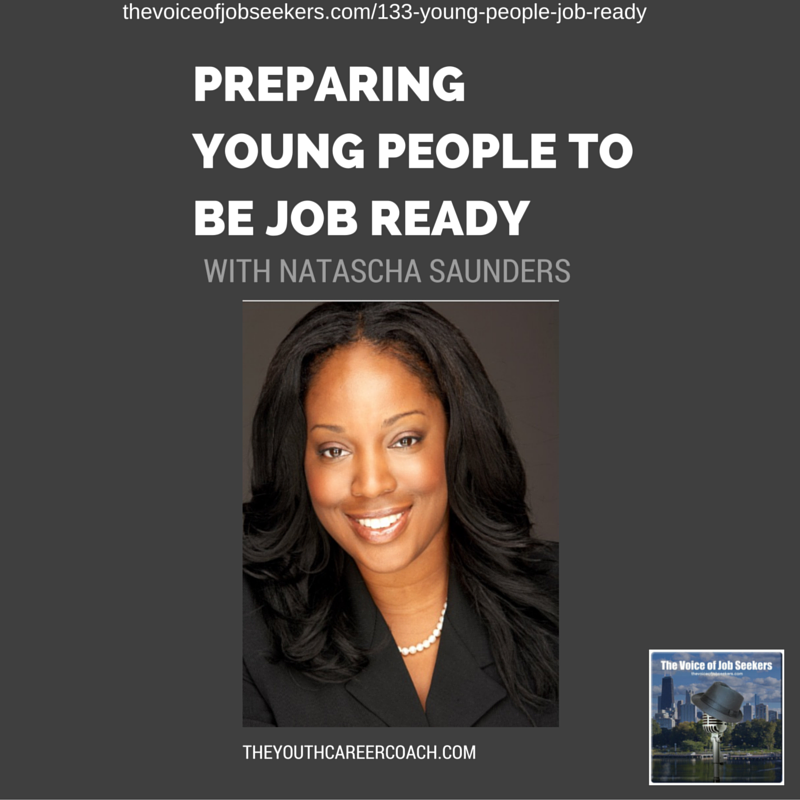 Let me share more about Natascha. She is the founder of Youth Career Coach, Incorporated. She is a certified career coach and also a Ph.D. candidate, Doctor of Education (Ed.D.) (ABD), Organizational Leadership & Communication at Northeastern University.  Her media expertise has been displayed on ABC, COX, and WHUR radio. 
Here are some highlights from our conversation:
Natascha saw how students erroneously filled out academic and employment applications—it inspired for her to start coaching young people
Although she had a lot of academic credentials, she felt the need to obtain a coaching certification
She also has coached executives, and she explains the similarities between coaching teens and adults
Teens are more focused on short-term goals although long-term change is frequent and eminent. Adults often need to conduct a stealth job search. Both teens and adults are challenged with confidence
Natascha sees the challenges of young adults constant change of focus. She digs into the reason why—calling it reverse management
Educate and problem solving are essential skills in her work with teens
Need help with your career goals, directions, or efforts? Do you need coaching or instruction? I am here for it!
Also, join our Linkedin community! You'll enjoy some of the insights shared by community members and other career pros!
Don't forget the last show for the season is July 26, and the new one will begin on Sept. 6. I will be publishing new articles (up to 3x a week) on the blog. If you're a career pro and love giving career advice, let me know. I would love to have more guest writers during my hiatus and beyond.
I am the "The Voice of Job Seekers!" I offer compassionate career and job search advice as I hack and re-imagine the job search process. You need to be "the prescription to an employer's job description." You must be solution-oriented and work in positions in companies where you are the remedy. Your job search must be a lifestyle, and your career must be in front of you constantly. You can no longer shed your aspirations at the change seasons. There are strengths you have that need constant use and development. Be sure you sign up to download my E-Book, "421 Modern Job Search Tips 2021!" You can find my career advice and work in media outlets such as Forbes, Inc., Fast Company, Harvard Business Review, Glassdoor, and many other outlets.