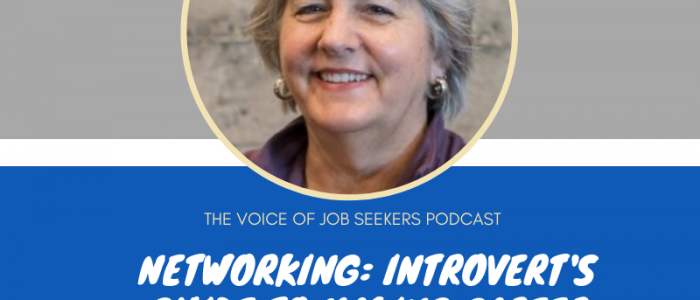 Podcast: Play in new window | Download | Embed
Subscribe: Apple Podcasts | RSS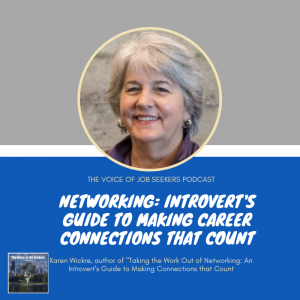 If you're an introvert or not, networking can be a challenge. If you are finding it difficult to navigate on or offline, then this show is for you. Welcome to episode 200 of the podcast!
Got comments about the show? Here's how you can be heard: 
– Call and leave a voicemail at 708-365-9822, or text your comments to the same number
– Go to 
TheVoiceofJobSeekers.com
, press the "Send Voicemail" button on the right side of your screen and leave a message
More about Karen:
Karen is the former editorial director for Twitter and has also worked for Google and
Wired.com
. She is a co-founder of Newsgeist, an annual unconference fostering new approaches to news.
Here are some highlights from the show: 
Do the number of connections matter for networking?

Quality networking connections matter more than quantity

Connecting with people who you define as quality

It's good to know why you're connecting with someone

Social networking rewards large numbers, but you'll need to enhance your networking experience

We discussed how to make the most of new connections on Linkedin

Reading the summary of a person's profile provide hints if this person offers a quality connection opportunity

Is there value in the headline (how you describe yourself)?

Weak ties (3rd or 4th connections) are often discarded, but potentially valuable
If you haven't signed up for my email list to get my free eGuide, 219 Easy Modern Job Search Tips for 2019, then you can get it 
immediately here
! You can also get up-to-date job search tips through this newsletter! I also include a survey in the newsletter to get your thoughts on future shows and ideas for articles to come.
I am the "The Voice of Job Seekers!" I offer compassionate career and job search advice as I hack and re-imagine the job search process. You need to be "the prescription to an employer's job description." You must be solution-oriented and work in positions in companies where you are the remedy. Your job search must be a lifestyle, and your career must be in front of you constantly. You can no longer shed your aspirations at the change seasons. There are strengths you have that need constant use and development. Be sure you sign up to download my E-Book, "421 Modern Job Search Tips 2021!" You can find my career advice and work in media outlets such as Forbes, Inc., Fast Company, Harvard Business Review, Glassdoor, and many other outlets.