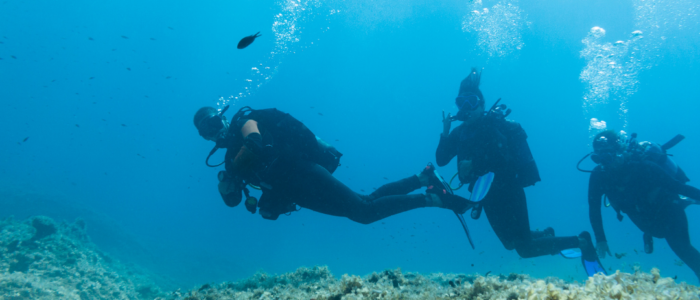 Since we are primarily working remotely or socialize virtually, assume this applies to your online network. We can tell 500 people hi simultaneously, but we can't talk to them all at once. But if we didn't talk to 10 of the 500, how will we facilitate relationships if we're adding people? Yes, I'm talking to the introvert and the extrovert. There's no one way to network, but if relationships are not moving forward, how awkward is it to successfully job search?
I am convinced at this point the amount of people who follow doesn't matter. Big numbers are sexy, yet it won't matter if you're not engaging them. Most of us are guilty of transacting somehow, although there are people who do it right and to win in the long game. They easily resonate with their connections whenever they share or comment. Some people connect with others and deepen each connection,   where most people say that's too much. You can have a great network with 500 active contacts. Maybe that's you, but you have to be intentional. 
How many who have more than 20,000 have 500 connections engaging them on a weekly or monthly basis? I don't have a scientific poll to refer to or someone who has counted the number of people they engaged in a conversation via social, text, or phone call. We can't trust those who "like" or "love" your post because of the lack of exchange. Well, you can count it if you want, but has it translated into something tangible? I'm okay with whatever answer is, but do yourself a favor—complete your profile and be active. Do this on all of your social networks. And create more bandwidth for those who aren't. 
By networking deeper, you can take advantage of the "warm" contact benefits. Familiarity is the breeding ground for a mutually beneficial relationship. If you're giving overtime to what someone else's needs in their lives or careers, getting back will be easier. There are caveats to those expectations, but it's easier to give when you don't expect before, and it's easier said than done. Most of our first inclination in providing is to expect something back, even if it's a thank you.
So, for a more gratifying networking experience, you should consider the following:
a. A short conversation builds name and career association and brings clarity of what you do.
b. To show up unselfishly first and set forth a positive experience with you.
c. To be available for the other person first.
d. You'll be memorable
e. You'll be trusted
Here are a few ways you can stretch your networking out to deepen your connections with people:
There's usually a 24-48 hour window to start a meaningful conversation. Although not everyone will want to engage, at least the odds would work in your favor. If you're on LinkedIn, writing a note with the connection invite will make a meaningful conversation more likely.

Conferences are starting to get scheduled again, and I see a hybrid of online and offline relationships having equal value. You get the jump on building deeper relationships if you create them online first and then inject them with synergy when you meet in person.

If you ask for introductions too soon in a new connection, it's similar to the football version to encroachment. But after a few exchanges, they are connected to someone you don't know but should, then ask for an introduction. If you're asking for something, that's fine if the other person bows out. But you get two for one if you engage both people, and you're gaining interest in the preverbal bank of trust.

If you're in a job search or considering "The Big Shift" or "The Great Resignation" soon, it's an excellent time for informational interviews. It would help if you read my article on why this strategy essential for 

your job search

, but right now, people are ready to offer accurate intel about the company they worked for or the one they're leaving.

Informational interviews can be a game-changer in the way you approach networking. It's one of the ways you make job search a lifestyle and conduct them once a month. To deepen relationships, ask for other people you can talk to to help your understanding of an industry. If the person likes you, more than likely, then can introduce you.

You get to make the relationship and the time you spend together deeper and memorable. Ask your interviewee in your kindest and most humble voice tone, "Is there something I should do now to take my efforts up a notch or to the next level?" You put yourself in the hot seat to come through, but also, you can make it more valuable if they answer to ask, "Can I follow up with you to let you know how it went?" This question will help you (and maybe them) explore what works or what doesn't. The follow-up with the person you conduct an informational interview just became your mentor at least for one moment. I call this "constructive direction." If it's not offered, ask for it, and follow through. 

The easier you make it for those who engage further with you, the better. Never make valued connections wait, especially those who offer kind words of encouragement, extend courtesy, and who are grateful that you've helped them. Read, comment, like, or share their posts even if they don't return the favor immediately. Or ever. Maybe you can't do it every time, but you could do it as much as time would allow.

I can tell you for sure if you put someone in front of any or all of your social channels, you have given them gold. The actual test of your character is when someone is in your field, seeking the same job or career as you, and perceived ahead of you in front of the network you've created. You don't need an official "show" to do this. You're providing everyone involved value by saying this is another resource for you to consider.

Collaborate with people you connect with either on a social media post, or helping each other find or verify information, or agree to record a conversation and publish it on a social platform. If you're doing a presentation, ask someone in your network for an opinion. You'd be surprised at the help offered. For insight on  using collaborations as a networking tool, read this article I wrote a couple of years ago.
It's my wish more job seekers would spend time networking deeper within their network. Some lack patience, and others not knowing what to say. It helps, as this article suggests, to have an "inner circle (which I do use)" and a "personal board of advisors." I'm sure there are other ways to be an effective networker. You can't settle for a shallow network. And you can't settle for superficial results. 
I am the "The Voice of Job Seekers!" I offer compassionate career and job search advice as I hack and re-imagine the job search process. You need to be "the prescription to an employer's job description." You must be solution-oriented and work in positions in companies where you are the remedy. Your job search must be a lifestyle, and your career must be in front of you constantly. You can no longer shed your aspirations at the change seasons. There are strengths you have that need constant use and development. Be sure you sign up to download my E-Book, "421 Modern Job Search Tips 2021!" You can find my career advice and work in media outlets such as Forbes, Inc., Fast Company, Harvard Business Review, Glassdoor, and many other outlets.