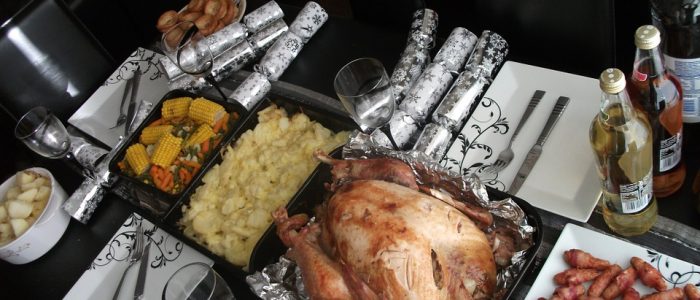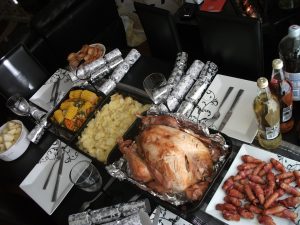 This is your job search news – THE PRE THANKSGIVING EDITION- with articles and resources so enjoy! I've read them, and you can feel free to comment on them in any form you'd like. Leave a message on the "send voicemail" button on your right. I'll try to keep it short, fresh, and informative. If you have some news I need to know about, tweet me @MarkADyson!
🍗🍗🍗🍗🍗🍗🍗 Layoffs🍗🍗🍗🍗🍗
Holidays (Thanksgiving and Christmas) are times to be grateful and joyful, but what spoils it for everyone are layoffs. Cook County in Illinois may face layoffs because people are complaining the soda tax is silly, ridiculous, and downright repugnant.  Payless headquarters reported they are considering deep cuts to their workforce. Even the Mandalay Bay hotels in Las Vegas started cutting employee hours as the union is beginning to jump into the fray. Sadly, layoffs are happening before Thanksgiving.
For you to have a useful resource in case you believe layoffs are a part of your immediate future, check out Tom Spiggle, attorney at Spiggle Law Firm and past podcast guest (hopefully he'll be back for a Winter episode) article on severance packages.
Get the specifics of the areas about your departure:
I also have an eGuide as a resource,  "So You Got Fired" for $5.oo (psst! Cyber sale starting Thursday, Nov. 23 will be 99 cents!). Be proactive if you feel layoffs are eminent in your company. It's never too early to prepare!
Daily Job Cuts is a good site to check on reported layoffs. They provide the links to the announcements.
Open enrollment time!!
One of my mentors told me "…always attend open enrollment sessions whether it's a presentation or talking to someone." It's possible you're leaving benefits or cash on the table:
In fact, Aflac found that more than half of employees estimate they are wasting up to $750 a year because of poor benefit choices.

~CNBC, 5 employee benefits that could save you hundreds of dollars a year
If you're not taking advantage of the employee benefits available to you, you're leaving money on the table.
In fact, Aflac found that more than half of employees estimate they are wasting up to $750 a year because of poor benefit choices.
Before the open enrollment period ends, look into these five benefits that could save you hundreds, or even thousands, of dollars.
You may save hundreds of dollars through:
Healthcare flexible spending account (FSA)
Dependent care flexible spending account
Health savings account (HSA)
Healthcare flexible spending account (FSA)
401(k) match
I hope you have a great "Turkey Day" and enjoy family, friends, and the beginning of the holiday season.
Oh yeah, even the eGuide will be FREE during Thanksgiving!
Don't forget if you want to be a modern job seeker by being proactive remaining in job search mode, get my free eGuide, "118 Job Search Tips for the Modern Job Seeker in 2018!"
I am the "The Voice of Job Seekers!" I offer compassionate career and job search advice as I hack and re-imagine the job search process. You need to be "the prescription to an employer's job description." You must be solution-oriented and work in positions in companies where you are the remedy. Your job search must be a lifestyle, and your career must be in front of you constantly. You can no longer shed your aspirations at the change seasons. There are strengths you have that need constant use and development. Be sure you sign up to download my E-Book, "421 Modern Job Search Tips 2021!" You can find my career advice and work in media outlets such as Forbes, Inc., Fast Company, Harvard Business Review, Glassdoor, and many other outlets.