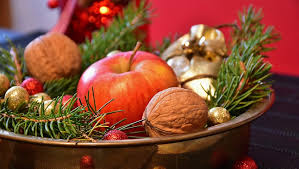 This is your job search news – THE POST THANKSGIVING EDITION- with articles and resources centered around learning so enjoy! I've read them, and you can feel free to comment on them in any form you'd like. Leave a message on the "send voicemail" button on your right. I'll try to keep it short, fresh, and informative. If you have some news I need to know about, tweet me @MarkADyson!
First this week's show
If you haven't downloaded this week's show, you can do it here, or just press play below.
Learning is the new path to job search success
This week I wanted to provide a few resources to use during the slower holiday season. Not only am I going to tell you not to slow your job search or career change intensity, but conversely, press forward. The holiday is excellent for networking, kindness, and referrals. People are likely to be more personable, happier, and optimistic at this time of year!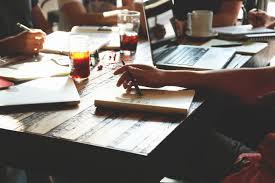 You can find around 600 recently released college courses for minimal to FREE cost. Those with a fee are exceptionally reasonable. Keep in mind these are the latest courses. Other schools have free online courses for you to imbibe. Some publish old courses so be mindful if you are looking to learn new technology.
Relearn how to learn
I know I hated to go back for my master's degree, and today I don't recommend everyone to go back to college. I think everyone needs to keep learning new things for life. If you don't know where to start, this article is a good place for tips to absorb as much information as possible.
Companies where you can perpetually learn
The Muse published an article containing a list of companies where learning a core value. There are more companies with valuable learning opportunities out there, but this article offers 26 to get you started.
My name is Mark Anthony Dyson, and I am the Founder of The Voice of Job Seekers. I am a career advice writer, but more importantly, I hack and re-imagine the job search process.. I've worked with hundreds of job seekers one-on-one helping them to construct a narrative and strategy that appeals to hiring managers and recruiters. I present at colleges and organizations, and facilitated many workshops including my volunteer effort through a Job Lab. I write and create useful job search content on this blog and write career and workplace advice for blogs such as Glassdoor, Payscale, Job-Hunt.org, Prezi and more. Media Feature highlights: Forbes, Business Insider, NBC News, Glassdoor, LinkedIn's #GetHired, and NPR Freelance writer and content contributor: Glassdoor, Payscale, job-hunt.org, The Financial Diet, RippleMatch.com and more. Contact me to contribute career, job search, or workplace advice for your site at markanthonydyson@gmail.com.