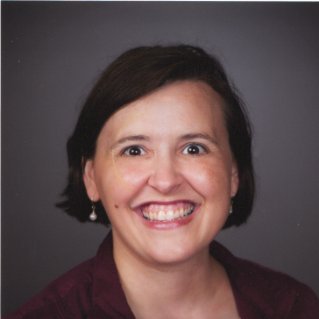 Podcast: Play in new window | Download | Embed
Subscribe: Apple Podcasts | Android | RSS
Bridget Weide Brooks (@RWDigest) is the founder of Resume Writers' Digest,  a business that is an important resource for Resume writers. Bridget has  spoken at several National Resume Writer Association conferences. She has been a résumé writer for many years and wrote her first résumé at 12 years old. She is a great resource in helping job seekers to identify job scams and hiring qualified career professionals that will offer value.
In our conversation, Bridget and I discussed the most common scams that target job seekers. Bridget said that the most common we hear about is the work from home job scams that the predator asks the victim for personal identifiable information such as social security number and bank account information.
Bridget also explains why mature job seekers are the most vulnerable and some of the steps that anyone should take when approached about an opportunity.
In addition, Bridget and I discuss common fraudulent opportunities (job scams) on the web that can happen anywhere such as Craigslist and other places where opportunities are posted. Bridget emphasizes the job seekers need to research every potential opportunity and listing and ask specific questions that will validate or invalidate any type of business transaction.
Since Bridget is an excellent resource to hundreds of resume writers, her experience in helping people identify legitimate and qualified career pros. She explains how many that charge less than $100 may be giving substantially limited value for his or her service and that "you get what you pay for…" Bridget is also very candid about some signs that a career pro may not be ready to give full valued service and that price is just one indicator of where and how to look for the best help.
My name is Mark Anthony Dyson, and I am the Founder of The Voice of Job Seekers. I am a career advice writer, but more importantly, I hack and re-imagine the job search process.. I've worked with hundreds of job seekers one-on-one helping them to construct a narrative and strategy that appeals to hiring managers and recruiters. I present at colleges and organizations, and facilitated many workshops including my volunteer effort through a Job Lab. I write and create useful job search content on this blog and write career and workplace advice for blogs such as Glassdoor, Payscale, Job-Hunt.org, Prezi and more. Media Feature highlights: Forbes, Business Insider, NBC News, Glassdoor, LinkedIn's #GetHired, and NPR Freelance writer and content contributor: Glassdoor, Payscale, job-hunt.org, The Financial Diet, RippleMatch.com and more. Contact me to contribute career, job search, or workplace advice for your site at markanthonydyson@gmail.com.