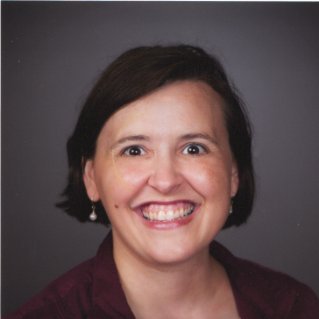 Podcast: Play in new window | Download | Embed
Subscribe: Apple Podcasts | Android | RSS
Bridget Weide Brooks (@RWDigest) is the founder of Resume Writers' Digest,  a business that is an important resource for Resume writers. Bridget has  spoken at several National Resume Writer Association conferences. She has been a résumé writer for many years and wrote her first résumé at 12 years old. She is a great resource in helping job seekers to identify job scams and hiring qualified career professionals that will offer value.
In our conversation, Bridget and I discussed the most common scams that target job seekers. Bridget said that the most common we hear about is the work from home job scams that the predator asks the victim for personal identifiable information such as social security number and bank account information.
Bridget also explains why mature job seekers are the most vulnerable and some of the steps that anyone should take when approached about an opportunity.
In addition, Bridget and I discuss common fraudulent opportunities (job scams) on the web that can happen anywhere such as Craigslist and other places where opportunities are posted. Bridget emphasizes the job seekers need to research every potential opportunity and listing and ask specific questions that will validate or invalidate any type of business transaction.
Since Bridget is an excellent resource to hundreds of resume writers, her experience in helping people identify legitimate and qualified career pros. She explains how many that charge less than $100 may be giving substantially limited value for his or her service and that "you get what you pay for…" Bridget is also very candid about some signs that a career pro may not be ready to give full valued service and that price is just one indicator of where and how to look for the best help.
I am the "The Voice of Job Seekers," career consultant, job seeker advocate, career writer, and founder of this award-winning blog. I help the employed, unemployed, underemployed, and under-appreciated find jobs using job search strategies to navigate the new job market. I aim to give a safe place online to those with different needs, cultures, and ethnicities to find their voice in the job market. Thousands have read my career advice throughout the web as I write about everything from job search strategies to the mobile job search. I have published more than 400 articles on this blog and some of the largest career sites such as Recruiter.com, YouTern, and Come Recommended. I've been quoted in major online publications such as Monster, TIME/Money, Fortune, Business Insider and MSN. FlexJobs, JobMonkey, Aerotek, Career Pivot, and CareerSherpa listed my podcast as one of the top podcasts to help your job search. Love for you to sign up for the weekly newsletter. I share the latest articles I've written, new podcast episodes, and answer any questions you may have. The new job search is scary and if you need help, I am here for it!