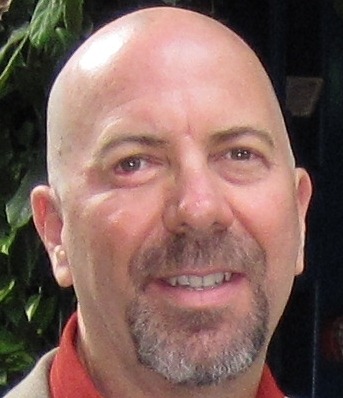 I was offered to interview two experts in the computing field as an opportunity for job seekers and students alike. Job seekers in computing careers need to calculate carefully. It is important to take coursework, but successful careers require fundamental skills.  There were some important take-a-ways to focus on Part I of this interview with Ed Hill and Bob Bunge, both DeVry University Professors:
1) The importance of  perpetual learning and growing within his or her profession
2) For young people to grasp and remain vigilant of the changing trends occurring from year to year, not just by graduation
3) It is not enough to just have course work. Fundamental skills like Math should be a strength, especially graduates from High School going into his or her freshman year in college
Ed Hill is a professor in the College of Engineering and Information Sciences at DeVry University in Miramar, Fla. Before joining DeVry in 2002, he served as the vice president of information systems at FSD, Inc. in Miami, Fla. Hill holds a bachelor's degree in accounting from Southern Methodist University and a master's degree in computer information systems from the University of Miami.
Robert (Bob) Bunge is an associate professor in the College of Engineering and Information Sciences at DeVry University. He has nearly ten years of teaching experience in computer information systems, network security and simulation development. As a cyber security and cloud computing expert, Bunge has presented on various subjects at numerous events, including the NWSec Conference and the Washington Association for Skilled and Technical Sciences Conference. Careers are growing in the areas of cyber security and cloud computing, learn more at www.devry.edu/knowhow.
Q: How do students approach you as they are interested in cloud computing other than signing up for classes? 
Ed: Students are generally aware of the big trends in information technology including the explosion of cloud computing and mobile technology. It's definitely an area of interest for them. They tend to focus on technologies that they have heard of, and may not be looking at trends that will impact the industry over the next few years while they are in school.
Q: What must a young person be prepared for while training and being educated in 2012?
Bob: Be prepared for everything to change multiple times during your career. Learn how to learn. You will have many jobs. You will probably work in industries that do not even exist yet.
Ed: The important thing about starting school in 2012 is to realize that you will be graduating in 2015-2016. That's an eternity in "techno-time" as the pace of change accelerates. Students must always look at the big picture and focus on being adaptable. The truth is that no one knows what the next "big thing" will be and they have to be ready to learn throughout their careers. Few of the languages I learned in college are popular now and chances are that technologies that are just in the development stage today will be pushing aside older platforms that students learn in school.
I recently spoke with a prospective student, and he asked about specific languages that have been around since the early days of the Web. He didn't mention any of the new languages that are being created for the next generation of cloud apps. Students should focus on learning fundamental skills that will translate to new platforms. They shouldn't get locked into any specific language or technology.

Q: What skills must students master other than computer science?
Bob: Problem solving, team work, good communication and people skills will always be in demand. Get a good general education. Take some electives in arts, humanities, and the sciences.
Ed: Critical thinking and problem solving are critical. Employers want solutions, and users don't care what underlying technology was used. Students need to be able to approach development as a problem solving exercise, not a coding exercise.
Q: Do you feel that high school students are coming to college with enough skills to build on?
Bob: No. Math, in particular, is a huge weak spot for many high school graduates. Too many students pay college tuition to take basic reading, writing, and math courses they could have passed in K-12. Most educators acknowledge this problem.
Ed: It's no secret that the U.S. students have fallen behind their peers in much of the developed world. We keep hearing that students are not prepared for careers in the STEM areas (science, technology, engineering, math). Students are not as prepared in critical thinking and problem solving as they need to be.
Q: If you could influence the high school system, what would you do differently?
Bob: High schools are too focused on "one size fits all". Current technology allows extreme customization. We need to take advantage of that.
Ed: I think our schools have been distracted by standardized testing, and are not necessarily preparing students for STEM-related fields. I speak with students and teachers who are frustrated that they cannot take or teach more programming courses in high-school.
The good news is that we have great models from around the world about how to prepare our young people. It's not a secret, it's not complex, and surprisingly fixing schools is not very expensive. The big problems are political, not a lack of resources.
We are having to compete in a global economy where our partners in Europe and Asia generally have a different approach to primary and secondary education. Schools there generally compete to get the best students, and students compete to get into the best schools. It's really nothing more complicated than that. They're not spending more than we are (and typically spend less per student).   (http://www.nationmaster.com/graph/edu_spe_per_pri_sch_stu-spending-per-primary-school-student).
We have tried a one-size-fits-all approach, where students are generally assigned to schools based on their address. There were very good reasons for having tried this approach in the past, but we now have decades of data showing that it's expensive and does not prepare students for the needs of our economy in the 21st Century. In the U.S, higher education is closer to the model of primary and secondary education in other countries, and we are able to attract students from around the world to attend our colleges and universities. We know that this flexibility works in the rest of the world at the primary and secondary level, and we know that it works here in the US at the college level. I think we should consider how we can adopt this approach at our primary and secondary schools.
Part 2 will be published on Wednesday, November 28.
I am the "The Voice of Job Seekers!" I offer compassionate career and job search advice as I hack and re-imagine the job search process. You need to be "the prescription to an employer's job description." You must be solution-oriented and work in positions in companies where you are the remedy. Your job search must be a lifestyle, and your career must be in front of you constantly. You can no longer shed your aspirations at the change seasons. There are strengths you have that need constant use and development. Be sure you sign up to download my E-Book, "421 Modern Job Search Tips 2021!" You can find my career advice and work in media outlets such as Forbes, Inc., Fast Company, Harvard Business Review, Glassdoor, and many other outlets.