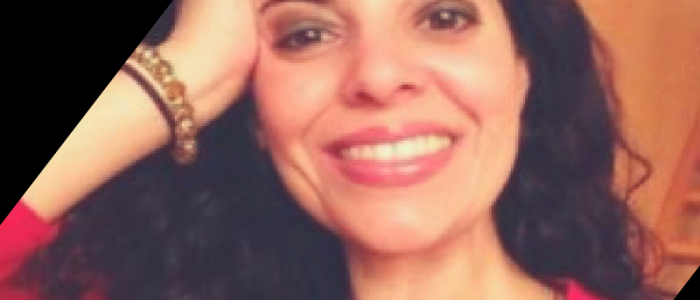 Podcast: Play in new window | Download | Embed
Subscribe: Apple Podcasts | RSS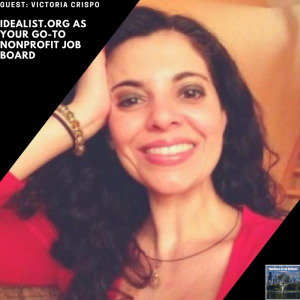 You've heard me say before small organizations should be on your list of target companies to research and get hired. One of the premiere nonprofit job boards to use is idealist.org and get job advice from idealistcareers.org.
Join in on the conversation
Call and leave a voicemail at 708-365-9822, or text your comments to the same number
Go to TheVoiceofJobSeekers.com, press the "Send Voicemail" button on the right side of your screen and leave a message
Send email feedback to mark@thevoiceofjobseekers.com
Victoria Crispo a Career Development Expert, and Manager of College and Professional Outreach at Idealist.org. I first met her as she was the Content Manager at IdealistCareers.org. IdealistCareers.org is a not only a nonprofit job board but also has good content for your job search.
Here are a few highlights of our conversation:
We talked about the revamping of the idealist.org site
Its job board includes nonprofit organizations, support organizations, and recruiters for nonprofits
Idealistcareers.org is the companion for the job board as a companion online publication that offers career advice
The online edition started in 2013, and the job board is one of the first for nonprofits starting back in 1995
Published jobs – the need is usually immediate
Best way to use it: Make a list of organizations that align with your mission – network actively
Do you need coaching or instruction?
I am here for it! Use my contact information above to inquire about individual or group coaching. You can also sign up for my weekly newsletter at the top right of my page. I try to pack as much value in my newsletter to more than 2,000 subscribers as possible.
Grab my updated "118 Job Search Tips for the Modern Job Search in 2018"  here.
I am the "The Voice of Job Seekers!" I offer compassionate career and job search advice as I hack and re-imagine the job search process. You need to be "the prescription to an employer's job description." You must be solution-oriented and work in positions in companies where you are the remedy. Your job search must be a lifestyle, and your career must be in front of you constantly. You can no longer shed your aspirations at the change seasons. There are strengths you have that need constant use and development. Be sure you sign up to download my E-Book, "421 Modern Job Search Tips 2021!" You can find my career advice and work in media outlets such as Forbes, Inc., Fast Company, Harvard Business Review, Glassdoor, and many other outlets.