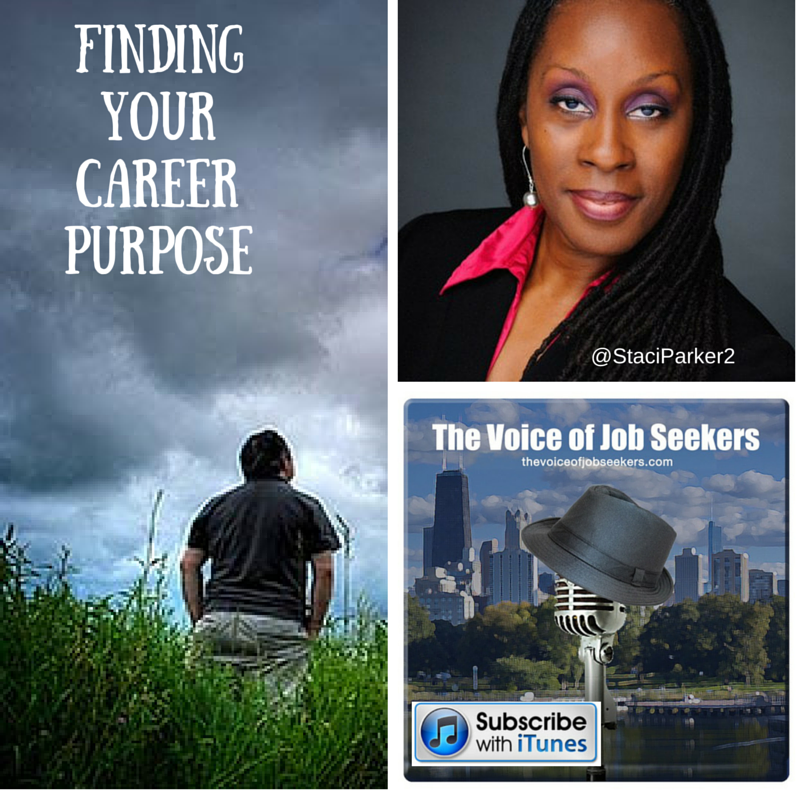 Podcast: Play in new window | Download | Embed
Subscribe: Apple Podcasts | RSS
For this week's episode, Stacie Parker is back to discuss how he or she job seekers discovers their find purpose. As a career practitioner, many people want help finding a job, but don't know his or her target career. Most of us rely on strategies requiring specific career intentions starting with what you want to do. Stacie provides some practical exercises to help you achieve career clarity.
I would love to hear what you think of the show. Are you clear about your career goals? Here's how you can share with me:
Call and leave a voicemail at 708-365-9822, or text your comments to the same number
Go to TheVoiceofJobSeekers.com, press the "Send Voicemail" button on the right side of your screen and leave a message
Send email feedback to mark@thevoiceofjobseekers.com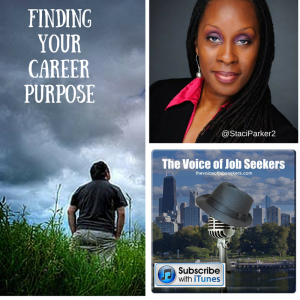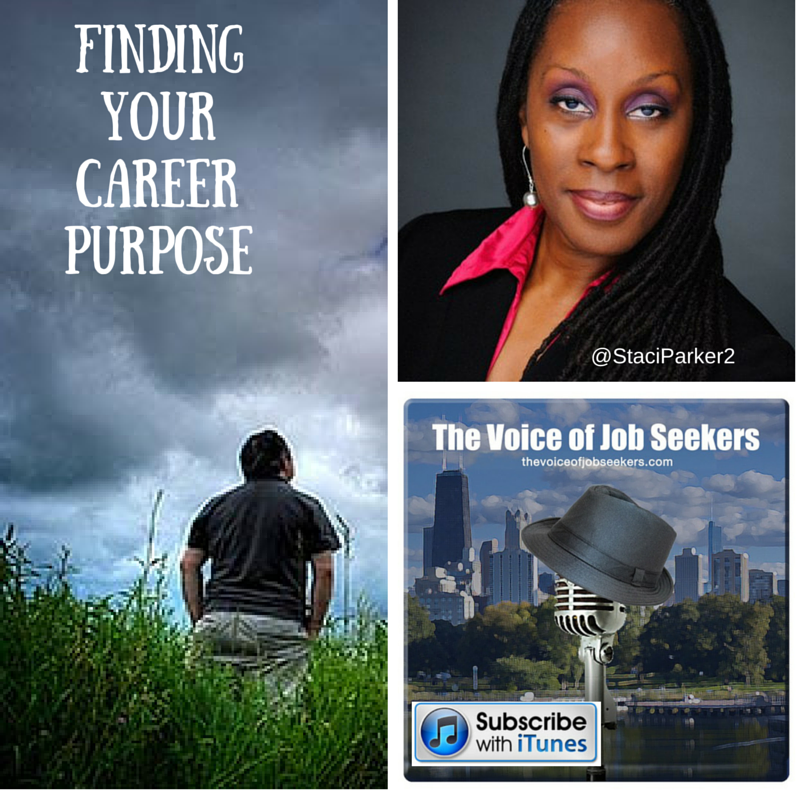 Let me tell you a little about Stacie Parker. She is a CPRW, Global Career Development Facilitator (GCDF) and a Certified Coach. She is currently working on her Doctorate of Philosophy in Organization Development Psychology.
Here are a few highlights from our conversation:
Stacie uses her studies in Psychology and career coaching knowledge and experience to help his or her individual journey
A large part of her applied knowledge based on Maslow's Hierarchy of Needs
Part of Stacie's technique based on hypnosis and reflection, looking for connections from childhood to now and what they're good at naturally
She believes those relationships in what we are naturally skilled at first discovered in their first six years
Passion doesn't mean purpose—your purpose doesn't serve you, but serves others
Emotional Intelligence is built on understanding and knowing yourself/self-awareness
Critical to understanding courage is needed to get out of our comfort zone and discovering purpose
Stacie discusses the importance of visualization, help people leave old stories behind to change the perceptions to build a new narrative
She explains how this is implemented to help her clients with interview preparation
Need help with your career goals, directions, or efforts? Do you need coaching or instruction? I am here for it!
Also, join our Linkedin community! You'll enjoy some of the insights shared by community members and other career pros!
Don't forget the last show for the season is July 26, and the new one will begin on Sept. 6. I will be publishing new articles (up to 3x a week) on the blog. If you're a career pro and love giving career advice, let me know. I would love to have more guest writers during my hiatus and beyond.
My name is Mark Anthony Dyson, and I am the Founder of The Voice of Job Seekers. I am a career advice writer, but more importantly, I hack and re-imagine the job search process.. I've worked with hundreds of job seekers one-on-one helping them to construct a narrative and strategy that appeals to hiring managers and recruiters. I present at colleges and organizations, and facilitated many workshops including my volunteer effort through a Job Lab. I write and create useful job search content on this blog and write career and workplace advice for blogs such as Glassdoor, Payscale, Job-Hunt.org, Prezi and more. Media Feature highlights: Forbes, Business Insider, NBC News, Glassdoor, LinkedIn's #GetHired, and NPR Freelance writer and content contributor: Glassdoor, Payscale, job-hunt.org, The Financial Diet, RippleMatch.com and more. Contact me to contribute career, job search, or workplace advice for your site at markanthonydyson@gmail.com.