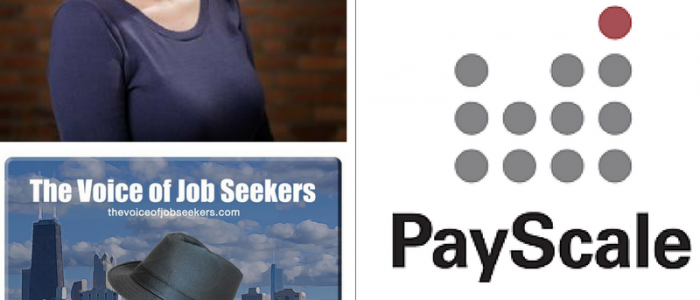 Podcast: Play in new window | Download | Embed
Subscribe: Apple Podcasts | Android | RSS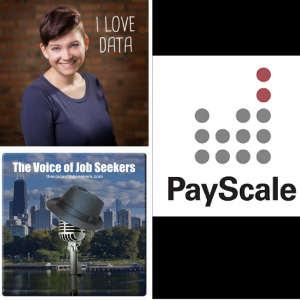 We are recording this episode on April 3, 2017. This is a day before the "Don't Call it a Pay Gap" Facebook Live hosted by PayScale. I wanted to support this event because it's discussion about the issues faced daily by women.
Cassidy Rush is a Campaign Marketing Manager for Payscale and my friend. We are reviewing the discussion at large tomorrow.
Is there a double standard for women in the workplace?
Let me know what you in one of three ways:
Call and leave a voicemail at 708-365-9822, or text your comments to the same number
Go to TheVoiceofJobSeekers.com, press the "Send Voicemail" button on the right side of your screen and leave a message
Send email feedback to mark@thevoiceofjobseekers.com
Here are a few of our highlights:
Cassidy talks about the inspiration and genesis behind the event
The idea behind the hashtag #RestingBizFace
How can men have a role in this discussion? Can men be a catalyst in this discussion?
How can equal pay occur way before the years predicated it will come to fruition?
Do you need job search coaching or instruction?
I am here for it! Use my contact information above to inquire about individual or group coaching. You can also sign up for my weekly newsletter at the top of my page.
I am the "The Voice of Job Seekers," career consultant, job seeker advocate, career writer, and founder of this award-winning blog. I help the employed, unemployed, underemployed, and under-appreciated find jobs using job search strategies to navigate the new job market. I aim to give a safe place online to those with different needs, cultures, and ethnicities to find their voice in the job market. Thousands have read my career advice throughout the web as I write about everything from job search strategies to the mobile job search. I have published more than 400 articles on this blog and some of the largest career sites such as Recruiter.com, YouTern, and Come Recommended. I've been quoted in major online publications such as Monster, TIME/Money, Fortune, Business Insider and MSN. FlexJobs, JobMonkey, Aerotek, Career Pivot, and CareerSherpa listed my podcast as one of the top podcasts to help your job search. Love for you to sign up for the weekly newsletter. I share the latest articles I've written, new podcast episodes, and answer any questions you may have. The new job search is scary and if you need help, I am here for it!