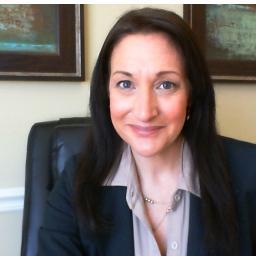 Podcast: Play in new window | Download | Embed
Subscribe: Apple Podcasts | RSS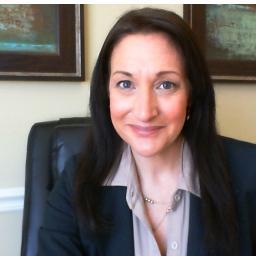 J.T. O'Donnell , Founder of Careerealism.com, author, speaker, columnist, and blogger for Linked In.  This interview is in conjunction with the Chicago event next Tuesday, July 30, the Career Advisory Board, established by DeVry University, hosted by Midwest ACE featuring executives from Microsoft, LinkedIn, IBM, Quintiles and well respected career experts and authors focused on how college career centers can prepare students to develop in-demand skills, get jobs when they graduate, and improve the quality of America's workforce. J.T. and I had a conversation about the continual disconnect between college Career Centers and graduates and a few of the solutions needing to take place for success.
Here is a short outline of our conversation:

J.T. talks about the enormous responsibility college Career Services deal with factors they have no direct impact. Later in the conversation we talk about how administrative decisions impact some of the outcomes in the effectiveness of programs.

J.T. suggests that Career Services needs creativity to engage future graduates to have a positive effect on employment. She feels that this will affect how alumni will give back to his or her university in the future.

We also talked about the cultural shift and the lack of the budget that is available to college Career Services and the effect it has on a graduates job search.

J.T. also makes the point that alumni will become disinterested in donating because the education the college is providing are not converting to jobs for students. Parents are becoming more concerned about their investment in his or her child's ability to receive education and not a job when he or she graduates. J.T. shares an instance where an angry parent called for coaching and how her perspective gave the parent food for thought.

I asked J.T. if there were college and universities that stand out in heading the right direction in engaging students. She pointed out a couple of universities and even an MBA program who are making some headway in its engagement of students.
Please, enjoy our conversation!
I am the "The Voice of Job Seekers!" I offer compassionate career and job search advice as I hack and re-imagine the job search process. You need to be "the prescription to an employer's job description." You must be solution-oriented and work in positions in companies where you are the remedy. Your job search must be a lifestyle, and your career must be in front of you constantly. You can no longer shed your aspirations at the change seasons. There are strengths you have that need constant use and development. Be sure you sign up to download my E-Book, "421 Modern Job Search Tips 2021!" You can find my career advice and work in media outlets such as Forbes, Inc., Fast Company, Harvard Business Review, Glassdoor, and many other outlets.