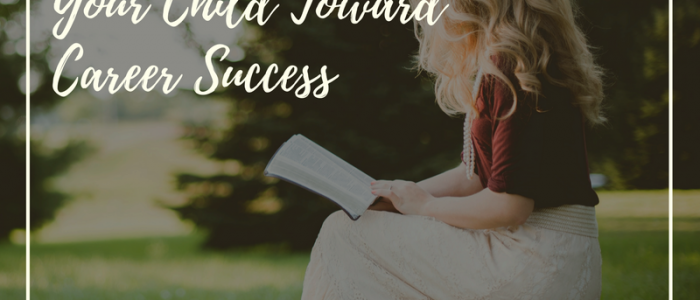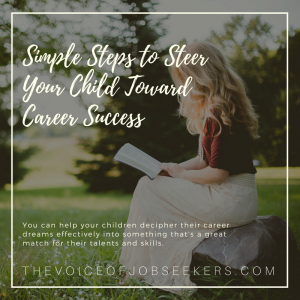 Put yourself in the shoes of a young mother, working hard to succeed in her corporate job. She dreams of a college education for her six-year-old son, a career with high earning potential and benefits. But then the little boy announces that he wants to be a garbage collector when he grows up.
What would you do? Would you say, "Don't be silly" or "You can't be that"? Would you laugh and shake your head? These reactions will communicate that there are right and wrong answers to the "What do you want to be?" question, and they can steer the children you love away from their talents and interests.
Study after study tells us that over 50% of Americans dislike or disengaged from their jobs. The knock-on effect is huge – stress related illness, high absenteeism, low morale, road rage, etc. And our kids are watching. When their career dreams fade, they'll start to see work not as a way to share their gifts with the world, but as a necessary evil of life.
But certainly, you don't want your children to grow up with a life motto of "T.G.I.F." As a parent, you have the opportunity to see beyond the surface of their naïve career declarations. You can help your children decipher their career dreams effectively into something that's a great match for their talents and skills.
First, watch your response
Since you're actively pouring your life into your children, the thought of any of them in a career that doesn't match your standards can understandably cause stress, usually resulting in a hasty response that shuts down the child's dream. Take a step back and try to assess the child's statement with less emotional attachment.
Second, take a few moments for discussion
Our potential garbage collector made his career announcement in the midst of busy family life. Despite that, try to respond more openly to the idea, asking questions like, "What part of being a garbage collector do you think you'd like?" That's when you may discover the main attraction. Maybe it's primarily the truck, an interest in the variety of things people throw away, the chance to travel around town, or the ability to provide a helpful service to people. From there, you can discuss other jobs that have similar aspects (minus the stench).
And finally, you have years of experience—life experience and career experience 
You may have had a few years in a job that wasn't a great fit for you. Maybe you can look back to your childhood and see where you made a wrong turn when you entered the job market. Or perhaps you've been fortunate to have years in a job that was a great fit for you. With your perspective, you can see the skills and interests of your kids. You can understand how much better it would be to apply those skills and interests in their day-to-day work as adults.
So be sure to keep your eyes open for the talents and areas of giftedness in each of your children. Encourage discussion when they share dreams of their future. And as they grow older, be sure to point out what you've seen over the years—their desires, their talents, their achievements, and the positive attributes they bring to the world. Your insight can help propel them into a career that's a perfect match.
Karleen Tauszik is the author of eleven books for children, ages 8 to 12. The goal of her latest book, the career possibility journal titled When I Grow Up, I Want To Be… is to change the current dismal job satisfaction statistics for the next generation. The goal of her fiction books is to get kids to LOVE reading. Learn more at KarleenT.com.
My name is Mark Anthony Dyson, and I am the Founder of The Voice of Job Seekers. I am a career advice writer, but more importantly, I hack and re-imagine the job search process.. I've worked with hundreds of job seekers one-on-one helping them to construct a narrative and strategy that appeals to hiring managers and recruiters. I present at colleges and organizations, and facilitated many workshops including my volunteer effort through a Job Lab. I write and create useful job search content on this blog and write career and workplace advice for blogs such as Glassdoor, Payscale, Job-Hunt.org, Prezi and more. Media Feature highlights: Forbes, Business Insider, NBC News, Glassdoor, LinkedIn's #GetHired, and NPR Freelance writer and content contributor: Glassdoor, Payscale, job-hunt.org, The Financial Diet, RippleMatch.com and more. Contact me to contribute career, job search, or workplace advice for your site at markanthonydyson@gmail.com.