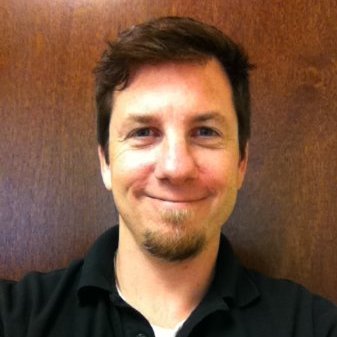 Podcast: Play in new window | Download | Embed
Subscribe: Apple Podcasts | Android | RSS
I wanted to reintroduce David Nicola, Director of Career Services at Laurus College in California from our conversation last June because I think he embodies the spirit that is engaging students using social media to help with the job hunt. If every college had an advocate such as David, the overall state of the relationships with career services and students would be in a better place.
In talking with him over the last few months both of us agree of how colleges and universities should be more aggressive in directing students to think "career development" from day one. Students at his college are required to attend workshops about resume writing and etc. at the beginning of his or her college degree.
I mentioned in the show and previously that I met David in the Linked In forums and connected with him on other social networking sites. He is quite passionate about helping people in general and students in finding solutions to their job search challenges. You can also find articles that he has written on different career and recruiting sites where he gives solid advice on the job search.
Want to know more about David Nicola, you can email him at david.nicola@lauruscollege.edu or his Twitter handle. This interview is a re-edited version from last June, Career Services, a More Dynamic Approach.
Please enjoy our conversation!
I am the "The Voice of Job Seekers," career consultant, job seeker advocate, career writer, and founder of this award-winning blog. I help the employed, unemployed, underemployed, and under-appreciated find jobs using job search strategies to navigate the new job market. I aim to give a safe place online to those with different needs, cultures, and ethnicities to find their voice in the job market. Thousands have read my career advice throughout the web as I write about everything from job search strategies to the mobile job search. I have published more than 400 articles on this blog and some of the largest career sites such as Recruiter.com, YouTern, and Come Recommended. I've been quoted in major online publications such as Monster, TIME/Money, Fortune, Business Insider and MSN. FlexJobs, JobMonkey, Aerotek, Career Pivot, and CareerSherpa listed my podcast as one of the top podcasts to help your job search. Love for you to sign up for the weekly newsletter. I share the latest articles I've written, new podcast episodes, and answer any questions you may have. The new job search is scary and if you need help, I am here for it!