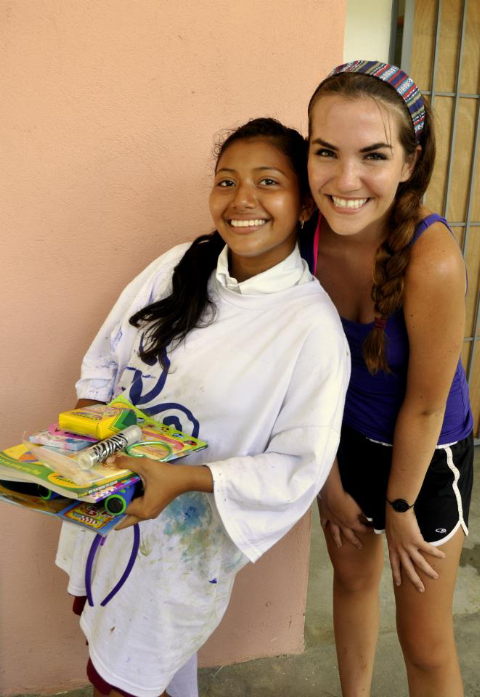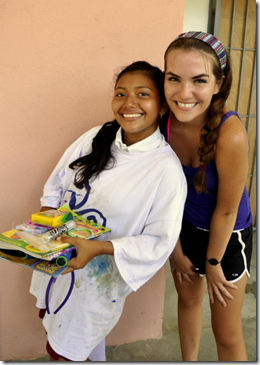 In the never-ending search for better work and higher pay, it can be extremely easy to brush off volunteering. After all, isn't volunteering just for elementary school fundraisers and community environmental projects? Most certainly not! Volunteering can provide a unique, powerful, and possibly even fulfilling way to improve both yourself and your future job prospects if you have the drive to take advantage of it.
1. Chance to Acquire More Experience
Especially for younger adults just getting into the work world, experience is one of the major barriers to landing that ideal position, even for those with the education credentials. If you can't get someone to pay you to do what you want just yet, try volunteering to do it, or something closely related, for free.
Volunteering work looks great on a resume because it not only shows the employer that you have dabbled in the work in question, but it makes you look like a "team player" willing to go the extra mile to get a job done even without explicit reward. Even if the work isn't directly related to the position you apply for, regular volunteering shows that you are able to manage your time and commit to a goal once you've begun it, both vital qualities in any employee.
2. Chance to Develop Skills
Other than the extra lines on your resume, the actual activities you undertake during volunteering can help you refine and improve any number of skills. Different volunteering projects can have you learning a new computer program, working with the public, teaching, understanding a different aspect of a business, and more.
Volunteering can be a great way to keep polished skills that you do not get to use much in your actual job: for example, an accountant who tends to work on his own most of the day might want to volunteer at the local fair to get more personal interaction with the public, just in case a new, more socially active position opens up later.
3. Chance to Explore New Things
If you are looking to change careers (or for young people, not quite sure where to even start), volunteering can be a low-stress way to explore a lot of different fields without the firm commitment of an actual job – nor the difficulty in actually attaining a position. A hospital volunteer, for example, can see many of the daily happenings of the nurses, doctors, specialists, administration staff, and others, giving a first-hand view into what a day in one of those positions could be like. If you like animals, you can find a volunteer program helping endangered wildlife. A person interested in teaching who also loves travel can find a suitable international volunteering program and help local communities in countries such as Cambodia, Thailand or Costa Rica, while also experiencing a different culture and practicing teaching.
4. Chance to Network
In business, it is never about what you know nearly as much as it is who you know. Volunteering, especially in an industry you are interested in joining on a professional level, exposes you to a huge range of people that you would never have a chance to meet otherwise. You never know when a connection could turn into a relationship that could turn into a potential job offer down the line.
That even ignores the personal benefits of expanding your worldview and making new friends, which can help improve you as a person and make you a better employee wherever you are!
5. Chance to Stay Active
In this economy, it is the unfortunate truth that many have spent far longer unemployed than they would ever wish to. One of the biggest problems with extended unemployment is the malaise that settles over someone lost as to how to spend their days when waiting for a call back. Even worse, that kind of inactivity can look bad on job applications, making getting a job even harder the longer you remain unemployed.
Volunteering provides a way to spend time and provide a sense of purpose so you can feel like you are accomplishing something while out of work. It also can impress a potential employer who sees that when out of work, you continued to find fulfilling and useful ways to occupy yourself, displaying a drive above and beyond most other applicants.
Not all the benefits of having a job are monetary, and while volunteering lacks a paycheck at the end of the week, it often has those secondary benefits available in spades. Never discount how much working for free can increase your earning opportunity in the future!
Dunya Carter  wrote this article to support and spread the word about a wonderful EDventure International program for those interested in volunteering in Cambodia. Their Facebook page is also a great source of information on how you can help local communities in Cambodia, Thailand, South Africa and Costa Rica.
Dunya Carter is a Brisbane-based marketing and HR specialist and writer. She works as a consultant for Ochre Recruitment, an Australian agency specialising in hospital jobs on ochrerecruitment.com , and in her free time she enjoys sharing her knowledge through writing articles on business and career development for a variety of websites and blogs. Dunya is happy that she's working for people with a mission to find much-needed doctors for positions in rural areas in Australia and the goal of her writing is to help as many people as possible to find the job that will make them feel fulfilled. You can connect with Dunya @DunyaCarter.