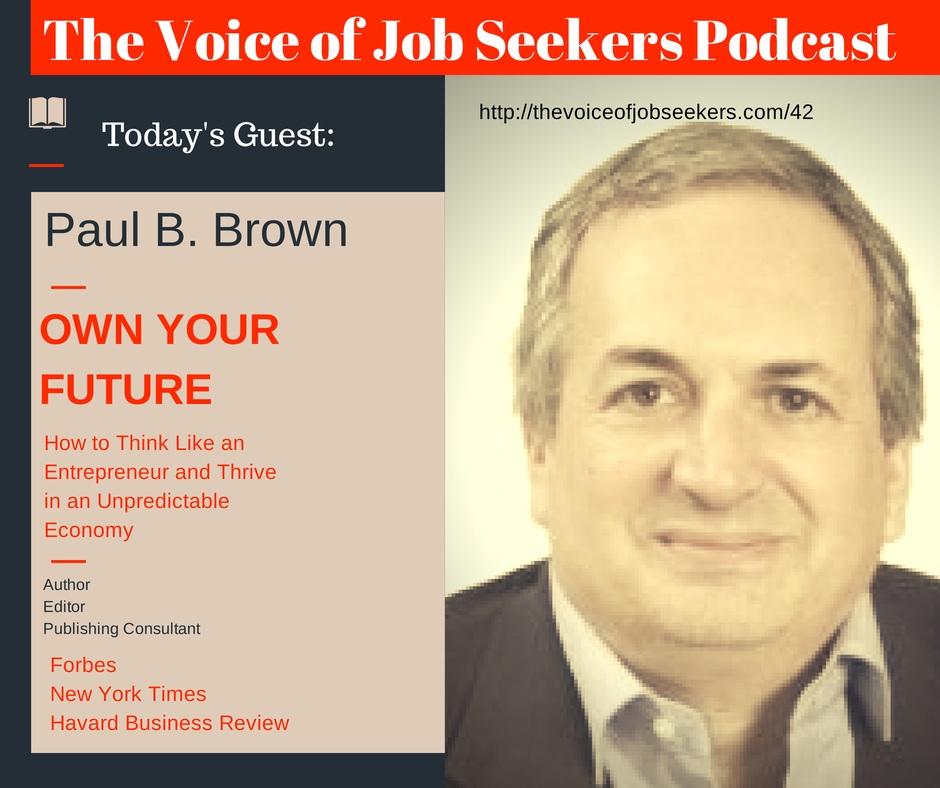 Podcast: Play in new window | Download | Embed
Subscribe: Apple Podcasts | RSS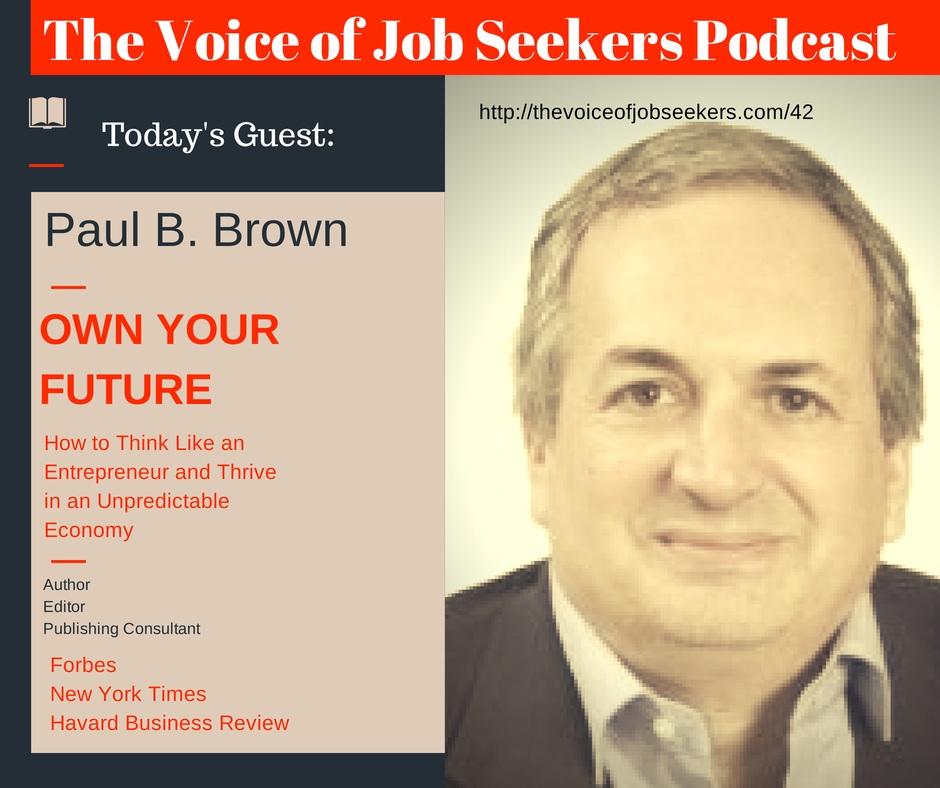 You can interchange entrepreneur with the job seeker, and principles from this conversation are applicable both ways.
Paul B. Brown is the author is Own Your Future: How to Think Like an Entrepreneur and Thrive in an Unpredictable Economy. He is a contributor to The New York Times and more specifically, the creator of  the What's Offline column. He is also a Forbes and Harvard Business Review contributor as well.  He is also a member of the Massachusetts and New Jersey Bar. He offers his perspective on how to manage your career as if you were an entrepreneur.
Although the press release quotes him, urging readers to, "Think of this book as an owner's manual for having a more successful life," there were key career lessons that deserved attention.
Much of our discussion centered around the "Act. Learn. Build. Repeat." model. Here are some of the highlights:
Focus specifically on what you want to do, learn what is needed through the next steps, continue building over time, and repeat the process
Flexibility and small steps are critical, so the time investment is productive
Accountability is a key component to keep in commitment to your goals, but you're the person that needs to make it happen
Adaptability is also a key component to controlling and owning your future, and understanding and knowing when to change along with the marketplace

In this interview you can interchange entrepreneur with job seeker because the thinking is so identical.
Please, enjoy our conversation.
I am the "The Voice of Job Seekers!" I offer compassionate career and job search advice as I hack and re-imagine the job search process. You need to be "the prescription to an employer's job description." You must be solution-oriented and work in positions in companies where you are the remedy. Your job search must be a lifestyle, and your career must be in front of you constantly. You can no longer shed your aspirations at the change seasons. There are strengths you have that need constant use and development. Be sure you sign up to download my E-Book, "421 Modern Job Search Tips 2021!" You can find my career advice and work in media outlets such as Forbes, Inc., Fast Company, Harvard Business Review, Glassdoor, and many other outlets.