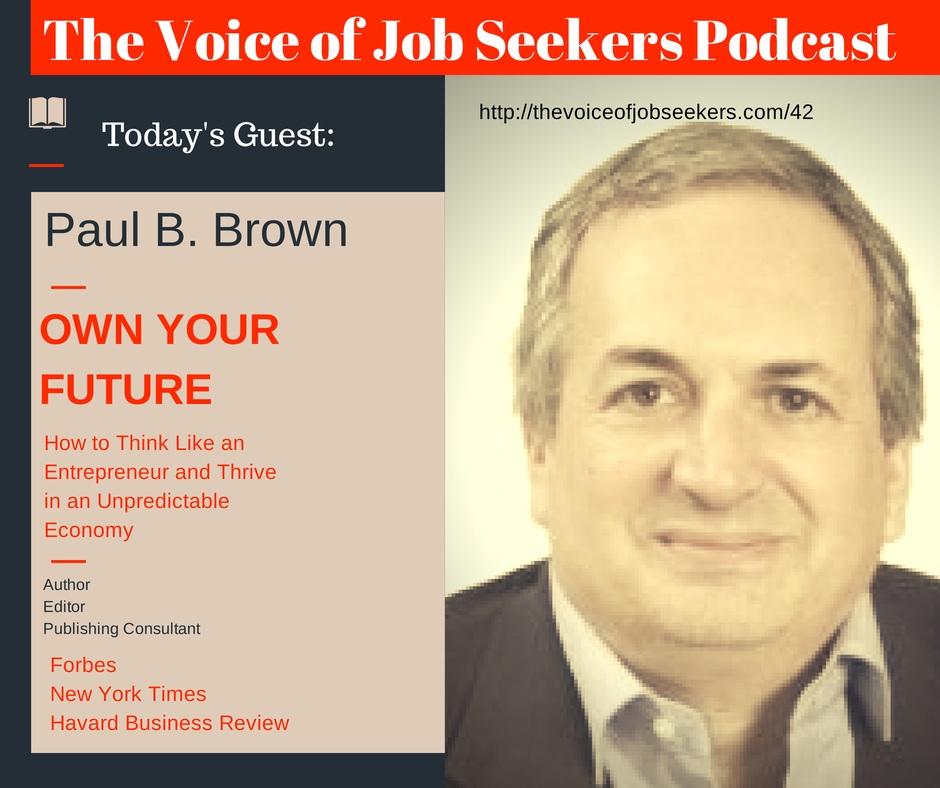 Podcast: Play in new window | Download | Embed
Subscribe: Apple Podcasts | Android | RSS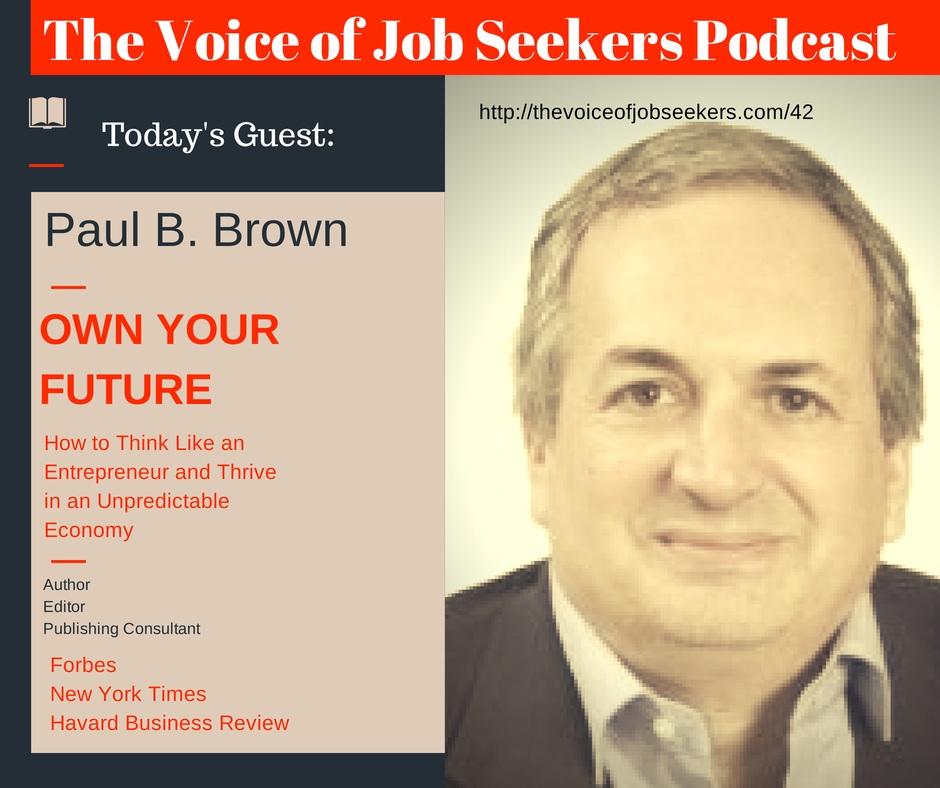 You can interchange entrepreneur with the job seeker, and principles from this conversation are applicable both ways.
Paul B. Brown is the author is Own Your Future: How to Think Like an Entrepreneur and Thrive in an Unpredictable Economy. He is a contributor to The New York Times and more specifically, the creator of  the What's Offline column. He is also a Forbes and Harvard Business Review contributor as well.  He is also a member of the Massachusetts and New Jersey Bar. He offers his perspective on how to manage your career as if you were an entrepreneur.
Although the press release quotes him, urging readers to, "Think of this book as an owner's manual for having a more successful life," there were key career lessons that deserved attention.
Much of our discussion centered around the "Act. Learn. Build. Repeat." model. Here are some of the highlights:
Focus specifically on what you want to do, learn what is needed through the next steps, continue building over time, and repeat the process
Flexibility and small steps are critical, so the time investment is productive
Accountability is a key component to keep in commitment to your goals, but you're the person that needs to make it happen
Adaptability is also a key component to controlling and owning your future, and understanding and knowing when to change along with the marketplace

In this interview you can interchange entrepreneur with job seeker because the thinking is so identical.
Please, enjoy our conversation.
I am the "The Voice of Job Seekers," career consultant, job seeker advocate, career writer, and founder of this award-winning blog. I help the employed, unemployed, underemployed, and under-appreciated find jobs using job search strategies to navigate the new job market. I aim to give a safe place online to those with different needs, cultures, and ethnicities to find their voice in the job market. Thousands have read my career advice throughout the web as I write about everything from job search strategies to the mobile job search. I have published more than 400 articles on this blog and some of the largest career sites such as Recruiter.com, YouTern, and Come Recommended. I've been quoted in major online publications such as Monster, TIME/Money, Fortune, Business Insider and MSN. FlexJobs, JobMonkey, Aerotek, Career Pivot, and CareerSherpa listed my podcast as one of the top podcasts to help your job search. Love for you to sign up for the weekly newsletter. I share the latest articles I've written, new podcast episodes, and answer any questions you may have. The new job search is scary and if you need help, I am here for it!