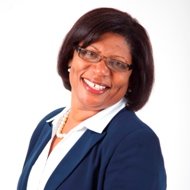 Podcast: Play in new window | Download | Embed
Subscribe: Apple Podcasts | RSS
Many ways of writing a resume is principally the same for foreign countries like Canada, but you should become familiar with the culture. Are you using Facebook for your job search when there are about 8 million jobs are found? Those are our topics today in another "can't miss" episode!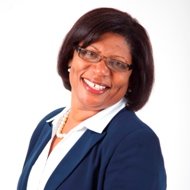 Daisy Wright (@CareerTips2Go) is founder of  The Wright Career Solution, and 
the author of 
No Canadian Experience, Eh?
A Career Success Guide for New Immigrants,"
 first-of-its kind book dedicated to skilled professionals moving to, or are already in Canada and finding it difficult to navigate the Canadian job search landscape. Her work has been featured in several renowned resume and career books such as 
Interview Magic
, 
Expert Resumes for Baby Boomers
, 
Same-Day Resume
, 
No-Nonsense Cover Letters
, the 
Quick Resume and Cover Letter
Guide
, 
Resumes for the Rest of Us
 and 
No-Nonsense Job Interviews
.
Here a few of the highlights of our discussion:
Understanding the differences in culture and the job search approach to the job market in Canada. Canadians are much more reserved in sharing accomplishments, as Americans and more comfortable with bragging about themselves
Recent laws in Canada resulted in changes of how employers may not use a lack of Canadian experience against an immigrant
There are spelling differences that will likely not be used against a foreigner (e.g. U.S.

spell

 'behavior" versus Canada spells as "

behaviour

.")
Daisy offers some resources and websites that people can check out for job openings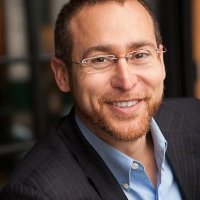 Joshua Waldman (@
JoshuaWaldman
) is the founder of
Career Enlightenment
, and the author of the best selling book, J
ob Searching with Social Media For Dummies.
He is frequently quoted by Forbes, Mashable for advice on using social media to find jobs. He is also a speaker that has given more than 100 talks and trainings to organizations such as University of Southern California,  Texas Christian University, and DeVry University.
Here a few of the highlights of our discussion:
Facebook cannot be ignored in using it to connect with other job seekers and employers. Facebook has posted more than eight million jobs and has a billion plus users
Many of the apps that Facebook once advertised are gone and it is up to the user to connect through updates, introductions
Hashtags are a very effective use that Joshua discovered in experimenting. Listen to how he started using hashtags and how it increased his reach by five times of any of his posts
Please don't forget to leave an honest review in iTunes, so the show can increase its visibility. And don't forget to sign up for the updates. I will be increasing them to bi-weekly instead of every six weeks, so you don't want to miss any of them.
I am the "The Voice of Job Seekers!" I offer compassionate career and job search advice as I hack and re-imagine the job search process. You need to be "the prescription to an employer's job description." You must be solution-oriented and work in positions in companies where you are the remedy. Your job search must be a lifestyle, and your career must be in front of you constantly. You can no longer shed your aspirations at the change seasons. There are strengths you have that need constant use and development. Be sure you sign up to download my E-Book, "421 Modern Job Search Tips 2021!" You can find my career advice and work in media outlets such as Forbes, Inc., Fast Company, Harvard Business Review, Glassdoor, and many other outlets.