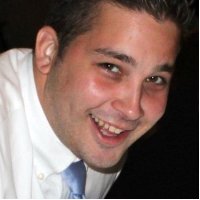 Podcast: Play in new window | Download | Embed
Subscribe: Apple Podcasts | Android | RSS
Today, you'll probably get two vivid pictures: College degrees, Bachelors' or Master's, are not the home run of education. Some will say that the value of a Master's has significantly depreciated, but there is a compelling case on both sides of the argument.
We do know that job networking is essential, and the right connections will build your career for now and the future.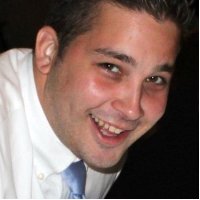 John Muscarello (@jmmuscarello) coaches professionals of all ages to build strong and powerful connections including employers. He is the founder of Start Networking Today, and his day job is a digital marketing and public relations specialist.
In our conversation, we discuss how anyone can be great at networking just by being yourself. I expected him to have this robust and electric personality, but really, he is pretty laid back. John emphasizes in his coaching that anyone can offer value to connect with people. He stated perspective has to do with your ability to connect with people who can help you. It is definitely worth reading his blog about how to write a "G.R.E.A.T." thank-you note.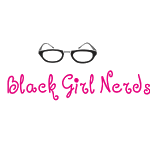 Jamie Broadnax (@blackgirlnerds) was my guest on episode 13, founder of Black Girl Nerds, a very popular niche site shares her experience about the job interviews she participated in and the lengthy process with a company she was once employed by. The job interviews were with a Fortune 100 company, and she thought achieving a Masters' in marketing was enough to get the job.  Jamie also wrote a blog post, Get that Job Girl, on her site to offer the help she wish she had at the time of her job interviews. There are some of wow moments you don't want to miss in that segment. You are going to be stunned by her experiences, but you will cheer her response to it.
Is there a career author, expert, or insider you'd like to hear from? Send your suggestions to mark@thevoiceofjobseekers.com or use the bright red "Send Voicemail" button to leave a voice message.
My name is Mark Anthony Dyson, and I am the Founder of The Voice of Job Seekers. I am a career advice writer, but more importantly, I hack and re-imagine the job search process.. I've worked with hundreds of job seekers one-on-one helping them to construct a narrative and strategy that appeals to hiring managers and recruiters. I present at colleges and organizations, and facilitated many workshops including my volunteer effort through a Job Lab. I write and create useful job search content on this blog and write career and workplace advice for blogs such as Glassdoor, Payscale, Job-Hunt.org, Prezi and more. Media Feature highlights: Forbes, Business Insider, NBC News, Glassdoor, LinkedIn's #GetHired, and NPR Freelance writer and content contributor: Glassdoor, Payscale, job-hunt.org, The Financial Diet, RippleMatch.com and more. Contact me to contribute career, job search, or workplace advice for your site at markanthonydyson@gmail.com.