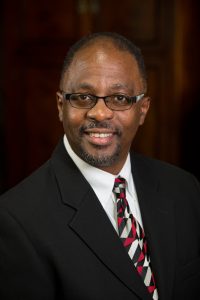 My name is Mark Anthony Dyson, and I am the Founder of The Voice of Job Seekers. I am a  career consultant and career advice writer, but importantly, a job seeker advocate.
I also present at colleges and other organizations, facilitated many workshops, and regularly write and create useful job search content on this blog. 
I love helping job seekers with the process of finding a career and solve their job search dilemmas. This award-winning blog helps me reach you and your job search in ways I hope you find refreshing and encouraging.
Mission: I hack and reimagine the job search process. I love helping the unemployed, underemployed, and underappreciated find jobs and notice you!
The Voice of Job Seekers is about solutions from many angles, unravel employer mysteries, and answer as many questions to help you. I help  job seekers from all educational and cultural backgrounds. Even if you are employed and looking to move on, you will find advice that will fit your situation. I provide individual consultation, coaching, mentoring, and development to give you the voice an employer is waiting to hear. I can customize an affordable package for you and your job search and career management needs.
My background… I have been on both sides of the hiring spectrum as a job seeker and a hiring manager in the call center and retail management world. The last seven years I have counseled, coached, consulted, and mentored hundreds of job seekers with their job search. One of the highlights of my career as a consultant was traveling and training job seekers at Army federal bases on the east coast and Midwest of the United States.
 I have helped hundreds of job seekers with their job search strategies with tools, resources, and coaching. I achieved a B. A in Communications from the University of South Florida, and a MAEd. specializing in Adult Education and Training from the University of Phoenix. It is a perfect marriage of my experience as a Career Consultant, a job search strategist, and as an educator.
I offer solutions through workshops and consultations in the following areas:
Career advice
Career Education Writing and Content
Blogging
Job search strategies
Personal branding
Workshop facilitation
Unconscious Bias
How Can We Have a Respectful and Amicable Conversation?
Which One Means Most to You: Speaking Your Mind or Hurting Your Co-Worker?
Public speaking
Job search using social media and technology
I am the "The Voice of Job Seekers," career consultant, job seeker advocate, career writer, and founder of this award-winning blog. I help the employed, unemployed, underemployed, and under-appreciated find jobs using job search strategies to navigate the new job market. I aim to give a safe place online to those with different needs, cultures, and ethnicities to find their voice in the job market. Thousands have read my career advice throughout the web as I write about everything from job search strategies to the mobile job search. I have published more than 400 articles on this blog and some of the largest career sites such as Recruiter.com, YouTern, and Come Recommended. I've been quoted in major online publications such as Monster, TIME/Money, Fortune, Business Insider and MSN. FlexJobs, JobMonkey, Aerotek, Career Pivot, and CareerSherpa listed my podcast as one of the top podcasts to help your job search. Love for you to sign up for the weekly newsletter. I share the latest articles I've written, new podcast episodes, and answer any questions you may have. The new job search is scary and if you need help, I am here for it!