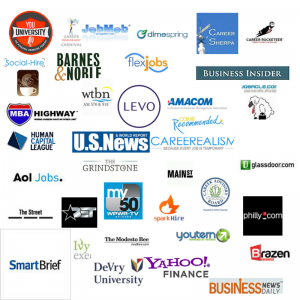 My name is Mark Anthony Dyson, and I am Founder of TheVoiceofJobseekers.com, Career Consultant, Writer, Career Educator, Entrepreneur, Trainer, and Speaker. I love helping job seekers with the process of finding a career. This award-winning blog helps me reach you in ways I hope you find refreshing and encouraging.
Do you want to get to know me better? Listen to this interview:
I recently got together with a group of students at Kennedy-King College in Chicago talk about their job search concerns (Thanks, Professor Ted Williams). You might be able to relate to their concerns and comments:
I was recently interviewed on the Secrets of the Hire podcast about finding your voice in this very noisy job market. Listen and let me know what you think!
Career coaching
Resume writing (civilian and federal)
Career advice
Career Education Writing and Content
Blogging
Job search strategies
Personal branding
Workshop facilitation
Public speaking
Job search using social media and technology