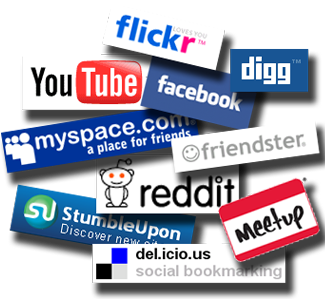 Social media works with patience and due diligence. It evolved with intelligence that each user possesses and curates.
The more training you receive, the larger the repertoire.
The more you read to perfect your skills, the better you can explain the results.
The more you perform and perfect your skills, the more you can teach them to others.
When you listen and act on sound advice, does that motivate you to listen more? An idea takes a second to birth, and a minute to decide to implement. Listening is great, isn't it?
Grow your network. Grow your career by unleashing the potential of learning from everyone.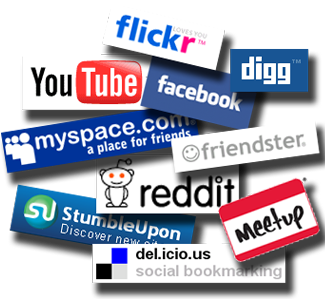 If this is the time when you are embracing social media, blogs, tweets, statuses, and pluses (What are we calling Google Plus updates?), then good for you. Today's information is more relevant than yesterday…most of the time. Pay attention to this stream of real-time flow of info, because relevance is a surprising fulfillment your curiosity.
Spur growth in your skills. It's so easy, that someone else will take your job. Because, that is what your competition, and winner of that job did. He wrote a blog. His or her blog morphed into a résumé.
So what should you do? Pay more attention.
The more you give for free, and at least one person will freely give. To you. Without the caution. Because, that is how they were noticed.
Now is the time, working or not, seeking, job seeking, or freaking to learn. Absorb, and implement. Add it to your résumé, talk about it with your crew, find ways to share your expertise, and add value for you and your listeners.
Your eyes should dilate when you hear the word "FREE!" Education that costs nothing is more priceless than paid education. Knowledge can happen staring at a Twitter stream. At least it's a start.
Value for your career is not cash, it's priceless. That's what someone understood.
I am the "The Voice of Job Seekers," career consultant, job seeker advocate, career writer, and founder of this award-winning blog. I help the employed, unemployed, underemployed, and under-appreciated find jobs using job search strategies to navigate the new job market. I aim to give a safe place online to those with different needs, cultures, and ethnicities to find their voice in the job market. Thousands have read my career advice throughout the web as I write about everything from job search strategies to the mobile job search. I have published more than 400 articles on this blog and some of the largest career sites such as Recruiter.com, YouTern, and Come Recommended. I've been quoted in major online publications such as Monster, TIME/Money, Fortune, Business Insider and MSN. FlexJobs, JobMonkey, Aerotek, Career Pivot, and CareerSherpa listed my podcast as one of the top podcasts to help your job search. Love for you to sign up for the weekly newsletter. I share the latest articles I've written, new podcast episodes, and answer any questions you may have. The new job search is scary and if you need help, I am here for it!