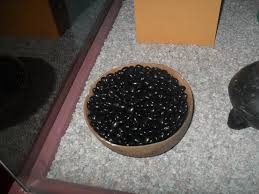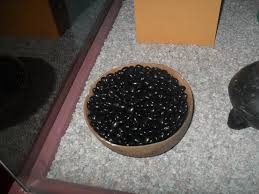 Uncomfortable talking about "Diversity and Inclusion?" I might be able to ease the pain just a little.
The University of South Florida was not the melting pot of people I was hoping for, but I did have friends of many races and backgrounds. I often wondered why more people weren't more like me. I got along with people from all backgrounds, but not necessarily with every person.
&nbsp
I was OK with that. 
The truth is we are so difference in the way we communicate and how we deliver our messages. It's similar to speaking in tongues. No matter the language being spoken, we hear it in our own language. Not what it's said, but the way it's said.
I had two of my many best friends in Hector and Juan, who I held in very high regard. All of us went to the same church at one time and lived on the same dorm floor. For one spring break, they invited me to stay a few days at each of their parents house in Miami. In fact, our friend Kevin joined us.
Hector and Juan were Cuban-Americans who also were very fluent in Spanish. Duh? They often tried to help Kevin, who was a Spanish major. Funny how our connections ran deep, Kevin and I went to the same high school, as I graduated in the same class as his sister. Throughout time, Hector and Juan would try to speak with Kevin in Spanish, until his American accent got in the way.
The four of us drove on Sunday from Tampa to Miami.
It was a six-hour drive and a lot of fun. Of course, much of the conversation was surrounded by Hector and Juan teaching and encouraging Kevin with his Spanish. Of course, much of it was amusing as teaching a baby how to walk. His stumbles were hilarious and well-intentioned. For the most part, Kevin was doing well.
Listening to all of this, some of Kevin's Americanized Spanish pronunciations sounded familiar in English.
Throughout time, my mind started playing tricks on me. At one point, Kevin fumbled over this one phrase in Spanish.
"Frijoles Negros!"  
Huh?
"Free-holy Nagros!" I struggled with this phrase because they were all laughing, and I didn't think it was funny at the time. Kevin's interpretation was as discerning as a United Nations diplomat. He wanted to get this right.
"Fre-holla Negrows!" After the tenth time going back and forth with a double tag team between Kevin vs. Juan and Hector. In my mind, it begins to bother me in a way feeling uncomfortable. I thought a few minutes about how I will address my concern. I finally decided to confront my hunch!
"Are you guys saying, FREE-ALL-THE-NEGROES?"
All three had burst into the biggest belly laugh ever.
They explained it meant black beans. It remains a running joke to people we all know years later. Even a minister, the three of us, know, who heard what happened, has it as part of his staple of jokes all of these years. We're talking decades at this point.
Now had I not prefaced this story of who I am, you would have judged me much differently. But that's OK, but it is a perfect segue to share my point in all of this. All of our backgrounds taint what we see and hear, or it is a basis for a great conversation on inclusion. In some way, we have all heard, "Frijoles Negros," differently in our language, cultural traditions, or working knowledge of each other.
Some of us don't ask what "Frijoles Negros" mean.
We assume that like-minded, or those of us who look alike are saying something derogatory. There was no logic in my interpretation, and probably none in yours in either confronted with the same thing.
I also had given them the benefit of the doubt because of my friendship with each.  Struggling with confusing, a little dismay, but not anger. Many of us reverse engineer this story with a different outcome. But my struggle wouldn't be one that has a story behind it:
•I came to Tampa, Florida in 1973 in the middle of desegregation
•White kids didn't take me in well because I was one of two or three black kids in  a class primarily white
•Black kids thought I talked funny and was surprised I lived in their neighborhood
•I didn't have any friends in seventh grade because I was confused of all of the separatism
Years later in college, I hear FREE-ALL-THE-NEGROES instead of "Frijoles Negros."
In 2016, with much of the racial discord, discomfort, and dissonance,  I am wondering if it was an accident or something I was still feeling. We need more "Inclusion" action. More stories to drive the need for "Inclusion" so we just don't understand in our native languages.
This is why the talk about race needed in our workplace, home, neighborhood, television, radio, and yes, the Internet.
Our words and actions are often misconstrued if we are not comfortable asking, "Did you say…?" Sometimes on purpose, sometimes accidentally, but in all cases, the wall remains, and so do these invisible chains mistaken as freedom. Mistaken as many other negative stereotypes none of us deserve.
Well, it was a great spring vacation. Of course, Hector and Juan shared the story with their parents, and we all had a great laugh. The whole week was great. We had steak the whole week. I ate everything the whole week. All of us did.
It doesn't matter if each of us spoke different languages or dialects. It matters more that we eat the same food.
I am the "The Voice of Job Seekers," career consultant, job seeker advocate, career writer, and founder of this award-winning blog. I help the employed, unemployed, underemployed, and under-appreciated find jobs using job search strategies to navigate the new job market. I aim to give a safe place online to those with different needs, cultures, and ethnicities to find their voice in the job market. Thousands have read my career advice throughout the web as I write about everything from job search strategies to the mobile job search. I have published more than 400 articles on this blog and some of the largest career sites such as Recruiter.com, YouTern, and Come Recommended. I've been quoted in major online publications such as Monster, TIME/Money, Fortune, Business Insider and MSN. FlexJobs, JobMonkey, Aerotek, Career Pivot, and CareerSherpa listed my podcast as one of the top podcasts to help your job search. Love for you to sign up for the weekly newsletter. I share the latest articles I've written, new podcast episodes, and answer any questions you may have. The new job search is scary and if you need help, I am here for it!