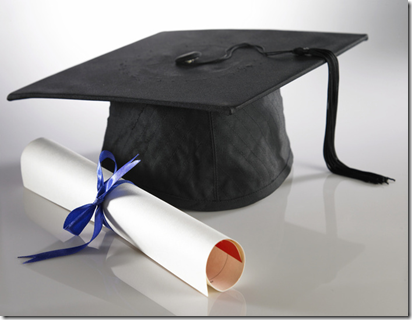 I've written about my son, "Boy Wonder," and his adventures in working part-time at a famous retail in Chicago. He will be graduating in two months, earning Silver Honors for most of his high school career, lettering in several sports, and more important, quality character. The high school graduate must prepare for career worthiness. He or she is a job seeker in one form or another, and one time or the other.
I'm a proud dad who can only take partial credit. I will give my wife a little more credit because she gave birth, but "Boy Wonder" has two years of working experience and 18 in May. Boy Wonder accrued more than 100 service hours in the community, and does not blink at doing more in the future. In February, he earned scholarship funds because of his "excellence in academic and community service." He has become career worthy.
This is a good time to start looking for a summer job for your teen, the job seeker, especially if he or she is 16 years old. A job seeker. Like it or not. Working before high school graduation is a necessity in our texting, Twitter, and Facebook society. The are vulnerable by not getting job experience.
I don't agree with helicopter parenting when they are 23 and possessing a bachelors' degree. You should be Air Force One upon eligibility when they can work at 16. Walk with them through every step of the employment process, teach them how to think, drink, and eat responsibility. Teach them how to dress appropriately for an interview, and later they will be sharp to get that first college internship.
Another reason for your teen, the job seeker, must work is their baptism in the fire of working relationships. You can tell them how to work with others in theory alone, and draw them stick figures of how to handle conflict, but until he or she experiences it, your bantering is in vain.
Character is something parents discuss, and experience in part with him or her, but only the teen can embody the lifelong gifts that these changes can bring:
Pride, self-esteem, and independence is appreciated more
Appreciation for your hard work
Emotional and physical maturity begins
Responsibility and accountability is regular
Focus on school work is self-motivated
Mature understanding of professionalism (not perfect, advanced beyond peers)
The respect from other adults for working and doing well in school (I've witnessed his display of manhood)
I have a longer list than this. Parents, you miss golden opportunities to train your teen to mature and gain character. Jobs will rarely be plentiful. YOU, are the best career coach available.
I am a Career Consultant, Host & Producer of "The Voice of Job Seekers podcast, and Founder of the blog by the same name. I help and inspire unemployed, underemployed, and under-appreciated job seekers by finding and creating a voice to be heard by heard employers. I see too many voice-less resumes, cover letters, LinkedIn profiles, and other attempts people attempt to market themselves. In addition to the awards, my advice has appeared in major career sites such as AOL Jobs, You Tern, CAREEREALISM, Come Recommended, and Brazen Careerist. Your Voice. Your Brand. Your next opportunity is waiting to hear from you.