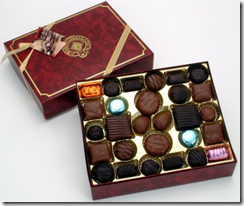 Let's face it,  guilty pleasure (fatty) foods we love are the loves of our life. Fatty foods are attractive and seductive. Our discipline outside of food, well, is the  reflection of celebration, guilt, and uncertainty of what goes on inside. For our ATTITUDES spills over to our appearance, and yes, even to our job search and work life.
What kind of relationship do you have with your career search?  Is it comforting? Is it sensitive to your needs? No. Does it mirror your relationship with food.
These are the wrong questions.
But this is what we can say about the many relationships with fatty foods, sort of a commentary and letter to guilty pleasures:
We love fatty foods, and sometimes worship fatty foods, and recommend them to friends because it has a fatty brother and sister
We've spent the night with them, because fatty foods that don't metabolize well sleep with us too. They often compensate for the pleasures that we miss or we can't have.
They don't pay bills, but they sure don't mind us spending money on them
They are cheap dates that never mind keeping you company no matter where you go
They love you so much that they don't curse at you when you're mad at them
They are intuitive because they know when you want them
They don't mind being used (see #6)
At times, they're a silent partner in a three way love affair (Shout out to Smokey Robinson)
We look good together, and finishes my sentences when around me
I don't mind the stalking on TV, Radio, Internet Ads
It's cheaper to keep her…it…them, er whatever
The family loves them, and wants to be shared with everyone
Can't put a ring on it, but, they are committed for as long as you are
You can always tell its upset, and there's no doubt, because you're upset too.
Oh, it swings both ways, fried and broiled
So, breaking up is so very hard to do. Easier to cope if only seen once a week, perhaps on weekends. Any more than that, you may never be satisfied because you're abstaining from the food that is responsible for making it personal fashion. It's the habit you are always feeling guilty to see. You'll see it leave your side(s). You'll be more appreciative when you see each other down the line, without dominating each other's space.
Yes, see each other less, and people will forget that the both of you were together.
In essence, this is dedicated to the caramel cake I've seen twice since Jan. 1, 2012. I loved you, but I wasn't in love with you. You hold me back. You are not the best for me.
Now if all of us we weren't as sentimental with our attempts to be the best job candidate possible. The right questions address the obstacles that hold us back from being successful.
Your obstacles of laziness, apathy, and neglect are the menage-a-tois of your problems.  You think, "If I made more attempts, I could get a hit."
No. That's lazy! You want credit for shooting lots of shots without aiming to hit each shot. This is an obstacle. You eat with no brain, without thinking to search and eat healthy foods.
What do the fatty foods you eat and the job search you claim conducting? It takes no thinking to manage either.
If fatty foods are the obstacles from being healthy, what attributes keep us from career search success?
Let's start there. They are other obstacles to remove, right? What are they? Comment below.
I am a Career Consultant, Host & Producer of "The Voice of Job Seekers podcast, and Founder of the blog by the same name. I help and inspire unemployed, underemployed, and under-appreciated job seekers by finding and creating a voice to be heard by heard employers. I see too many voice-less resumes, cover letters, LinkedIn profiles, and other attempts people attempt to market themselves. In addition to the awards, my advice has appeared in major career sites such as AOL Jobs, You Tern, CAREEREALISM, Come Recommended, and Brazen Careerist. Your Voice. Your Brand. Your next opportunity is waiting to hear from you.