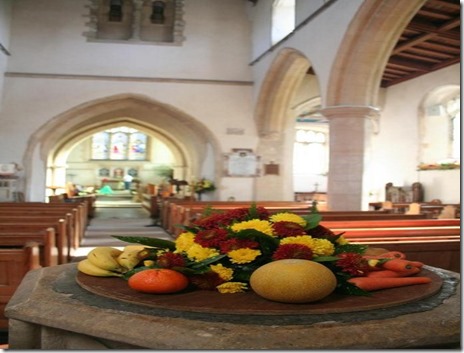 Why is it so hard to see similarities between church folk and coworkers? Do people treat coworkers and church members the same way? I have noticed that the behavior is slightly different at work than it is at church. Oddly, I've seen people at church treat coworkers better.
For the most part, how people relate to people at church and work strategically, and at times, strangely. Who does that? You know who they are, but the point is, there are parallel and differences in his or her approach to church and his or her career.
This is not a dig at either. Mind you, this is merely an observation. Eventually, the differences part like Moses in the sea near the end of this article. Perhaps we can continue the discussion in the comment section. Ultimately, job seekers need to passionately pursue a career that fits himself or herself.
Church and career folk like to be greeted
Whether you know the person or not, a simple hello is all that is needed. A little conversation might be much early in the morning, but a short acknowledgement is all that is needed. Most men just need a little head nod but all in all, are more likely the friendlier gender (depending who you ask). Ladies, present your case in the comment section if you feel either way!
Church and career folk enjoy respect
How hard is it to respect your church brothers and sisters, and coworkers. Undoubtedly, no one will ask for you to bow  to them but at least acknowledge the role he or she has in the work/church space. If one is an usher, respect their role as much if someone was accountable for statistics at work.
Church and career folk offer little respect
Respect is earned. Expecting unearned respect will earn you a deaf ear and sometimes less respect than you had. Unless you are Czar or a Pope, it is unlikely your expectations for more respect will just be a desire for nicotine. It pulls at your desires, but you shouldn't have it. If you have earned it, people will freely give it.
Finding the right church and the right job requires effort and passion
Searching for either requires a physical, spiritual, and emotional investment. A lot of us have learned to separate both, but often feel the same loyalty. Job seeker or not, he or she will commit themselves for years to both, and feel sorrow when it is time to leave. To find the right fit, research and conversation are key to determine if it warrants the investment.
Satisfaction is achieved when you're liked for the right reasons
At church and at work, you are liked more holding to the principles that align with the purposes of both. To please everyone is un-achievable, but to stand for principle when challenged earns smiles and assurance. If you want to secure your professional and spiritual brand (viewed the same) consistency, and stand steadfast (OK, I stole this from scripture) when it is hard, not only when it's easy.
As I wrote this, and discussed this with someone who suggested that I take this on, I will revisit this them because of how it brings perspective to pursuing and maintaining careers. Does your church life and career worlds collide? For job seekers, it will mean to take the energy from one pursuit and channel it in the job search. Please share in the comments.
I am a Career Consultant, Host & Producer of "The Voice of Job Seekers podcast, and Founder of the blog by the same name. I help and inspire unemployed, underemployed, and under-appreciated job seekers by finding and creating a voice to be heard by heard employers. I see too many voice-less resumes, cover letters, LinkedIn profiles, and other attempts people attempt to market themselves. In addition to the awards, my advice has appeared in major career sites such as AOL Jobs, You Tern, CAREEREALISM, Come Recommended, and Brazen Careerist. Your Voice. Your Brand. Your next opportunity is waiting to hear from you.