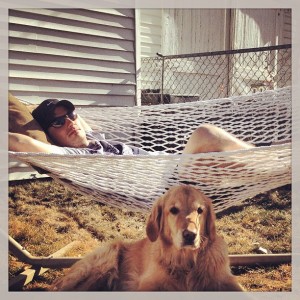 Does your spouse think you're spoiled if you had options when it comes to choosing jobs (Your thoughts are more than welcome on this question in the comment section)?
I know someone who is a nurse, yet her husband thinks she's spoiled because she can work 3 of 7 days to earn a decent living.
I entertained a question during a small employment workshop recently, and as one person whose spouse was in the audience had indicated that her spouse thought she was spoiled. To be clear: She said that her husband thinks she is spoiled, not him.  She inquired about transitioning to a more flexible career. The good thing was the husband exercised restraint as he was there too (but not sitting next to her), and heard the conversation as he played with their son.
Does having a flexible job at home equate to being spoiled? Who says?
Well, some people grow up in families where the expectations require each and every able body must work. Other families find overwhelming value in having one spouse with a flexible schedule to run kids everywhere, help with homework, take of the household business, and emotionally support everyone else.It's quite a job.
In my household, I have the flexy career, and at times do the "hustle." It works for us, and our sons are well-adjusted, stable, and balanced.
Here's my take:
 It's true of the office professionals of all levels involves hiring the individual for their potential contributions and by default, the family. The more stable the family is the stress of the job is tolerable.
The spouse at home has a lot to accomplish. He or she is not immune to stress and the "spoiled" allegations are disparaging.
The woman who stated her husband thinks she's spoiled works a professional position, has two Masters degrees, and has a four year old. She didn't have to say what her husband thought, but felt compelled to say. Does she buy the notion of being "spoiled?"
Is she "spoiled" or "sacrificial?" What do you think? Feel free to answer any of these questions in the comments section below.
I am a Career Consultant, Host & Producer of "The Voice of Job Seekers podcast, and Founder of the blog by the same name. I help and inspire unemployed, underemployed, and under-appreciated job seekers by finding and creating a voice to be heard by heard employers. I see too many voice-less resumes, cover letters, LinkedIn profiles, and other attempts people attempt to market themselves. In addition to the awards, my advice has appeared in major career sites such as AOL Jobs, You Tern, CAREEREALISM, Come Recommended, and Brazen Careerist. Your Voice. Your Brand. Your next opportunity is waiting to hear from you.